Salesforce
Get started with the Salesforce source!
Obtain the OAuth Credentials
If you need to figure out how to access the necessary credentials, head here for a detailed walk through.
Demo
Here's a video guide explaining how to integrate Salesforce data using the hotglue platform.
Enable the Source
Let's start by enabling the Salesforce source for this flow.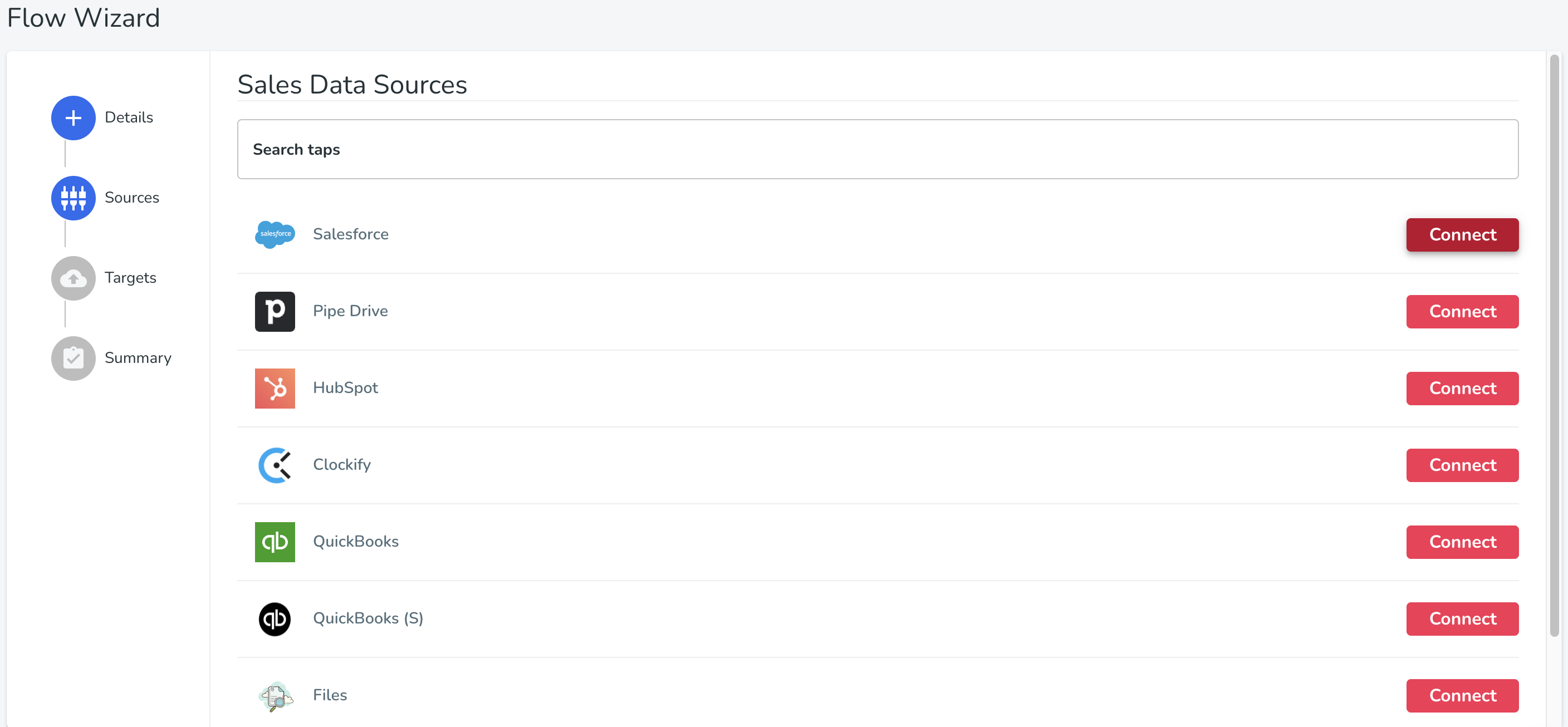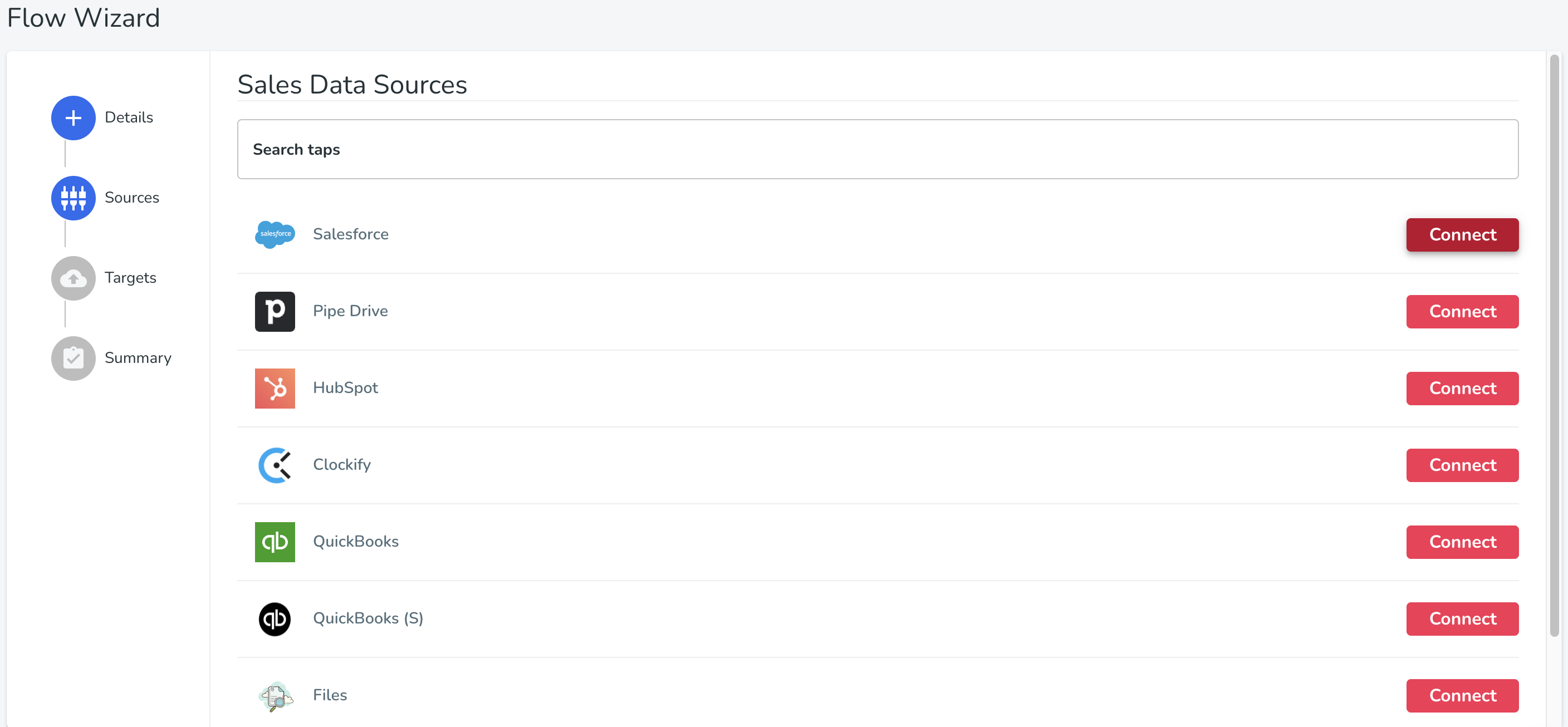 You will then be asked to provide the OAuth credentials for your Salesforce account. Go ahead and fill these in and click Save.


After you click Save, this window will pop-up for you to sign in with your credentials. Input your credentials and click Log In.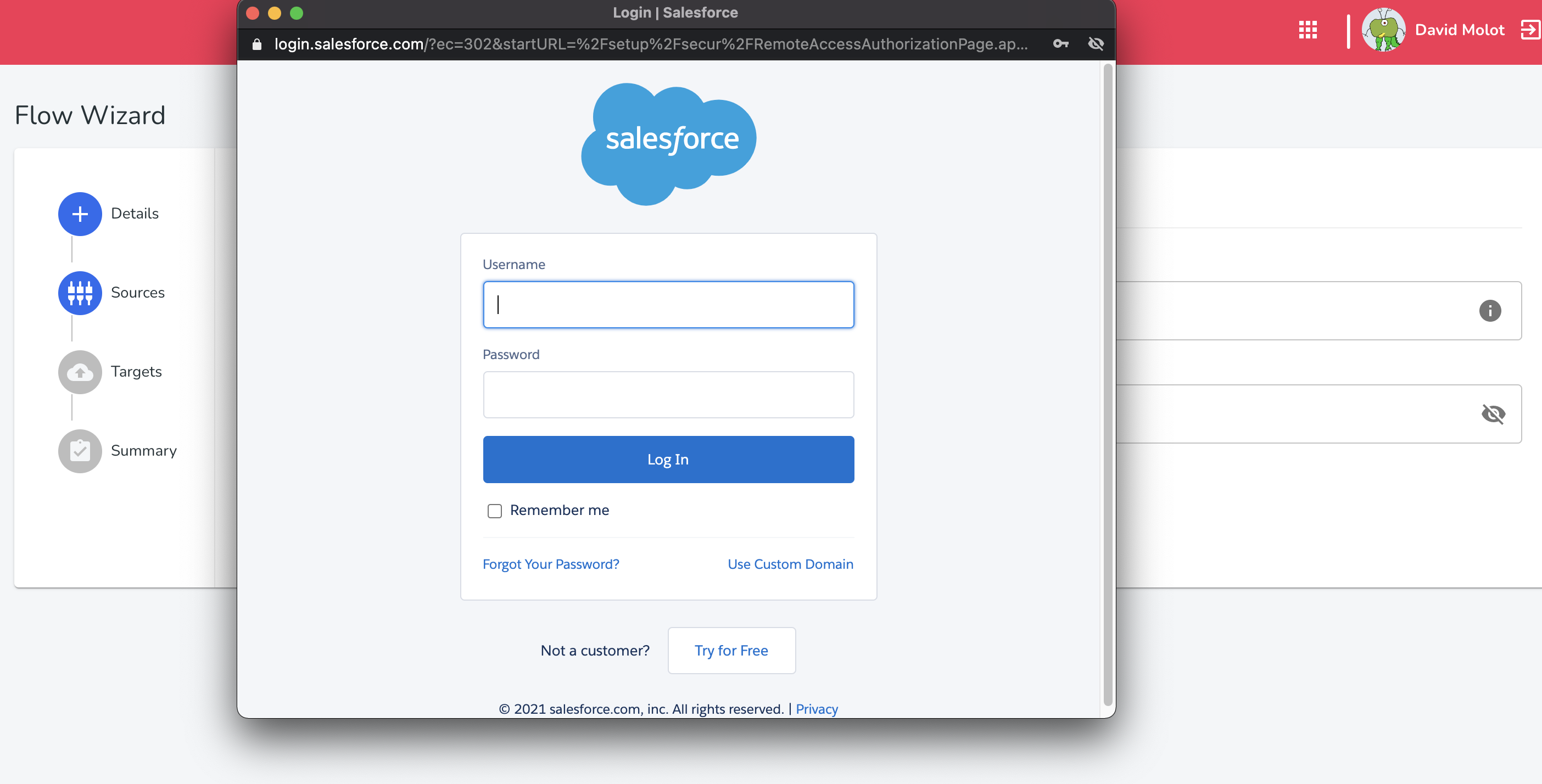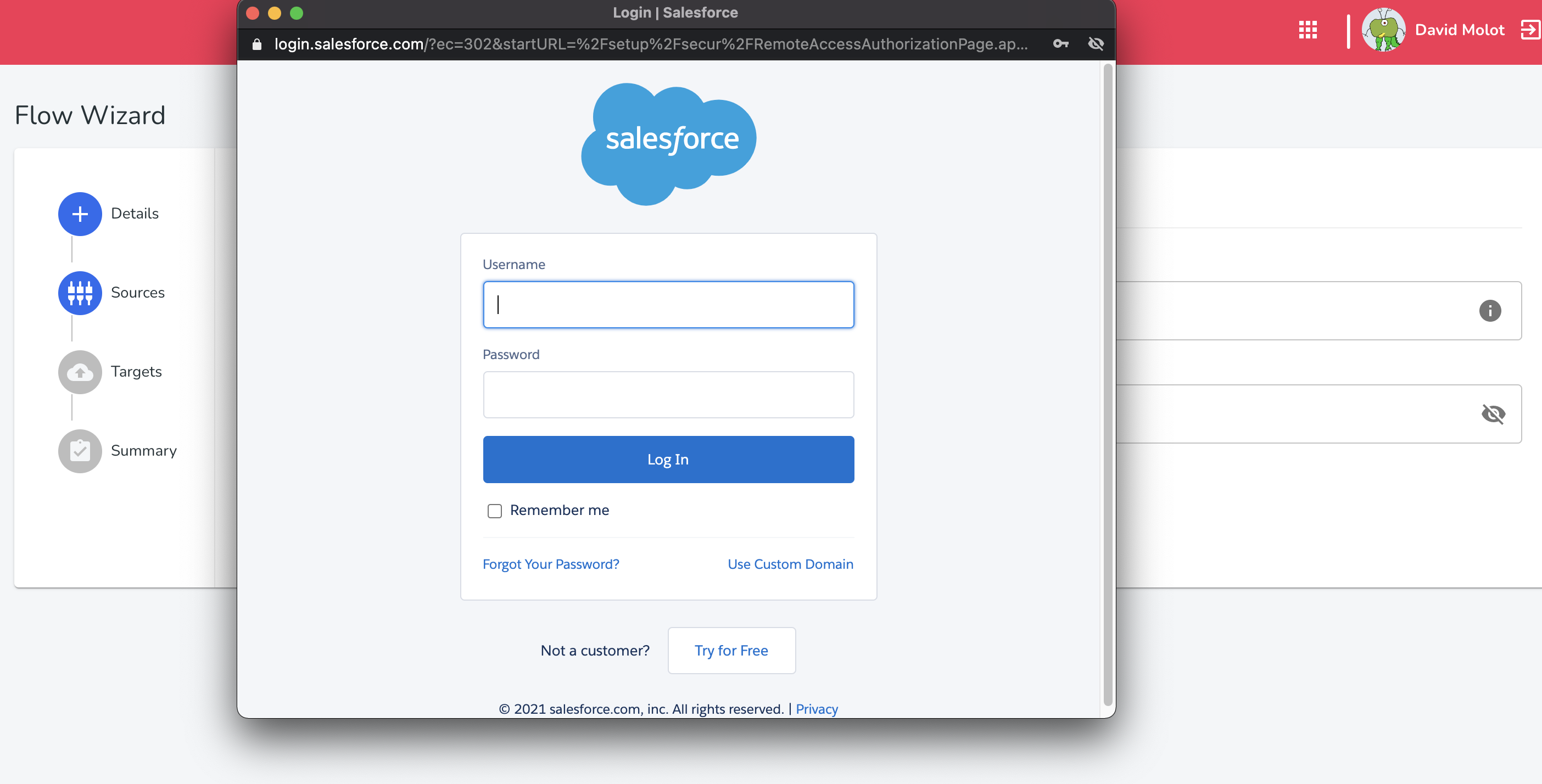 And that is it! You have now successfully linked to Salesforce!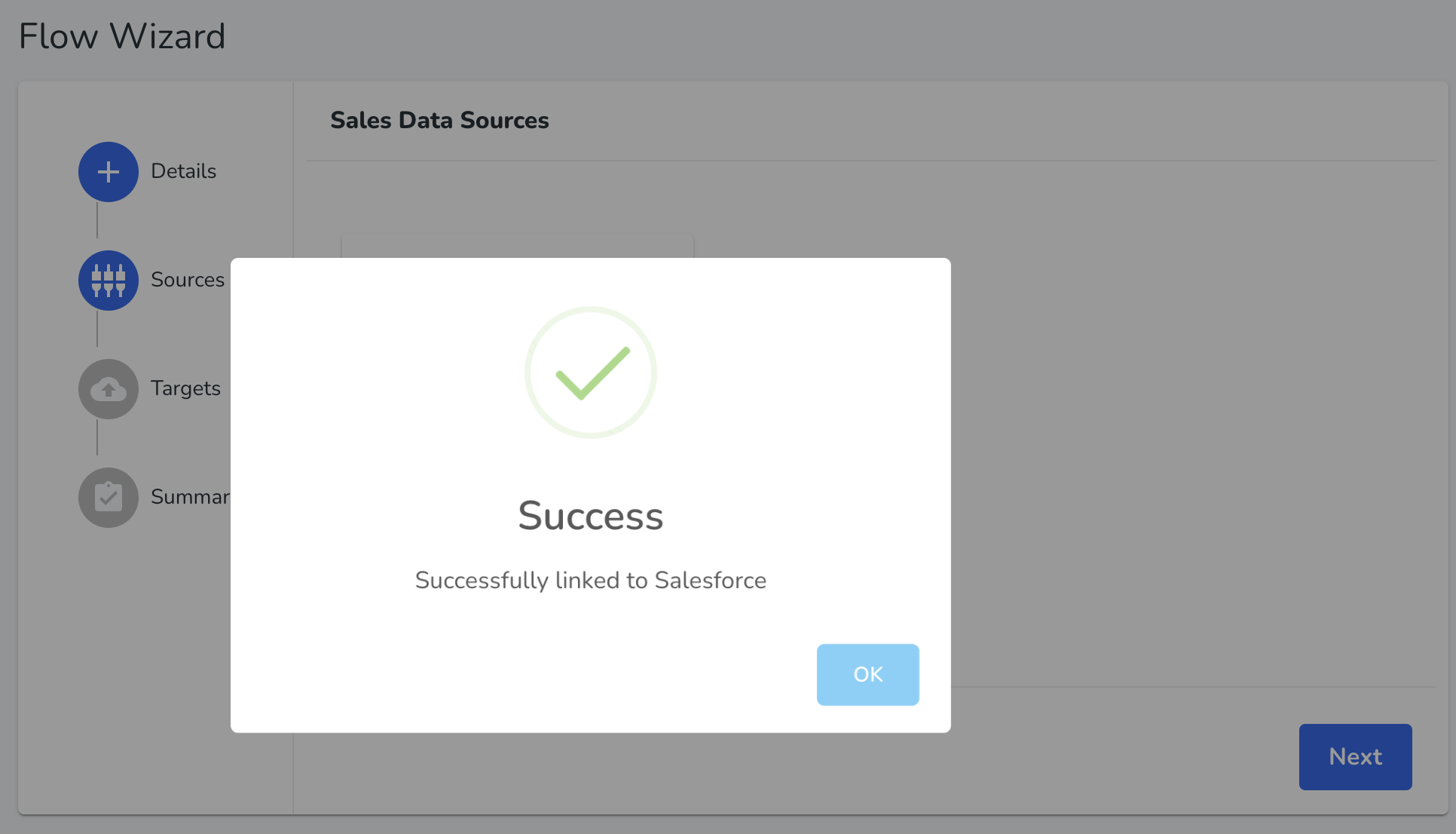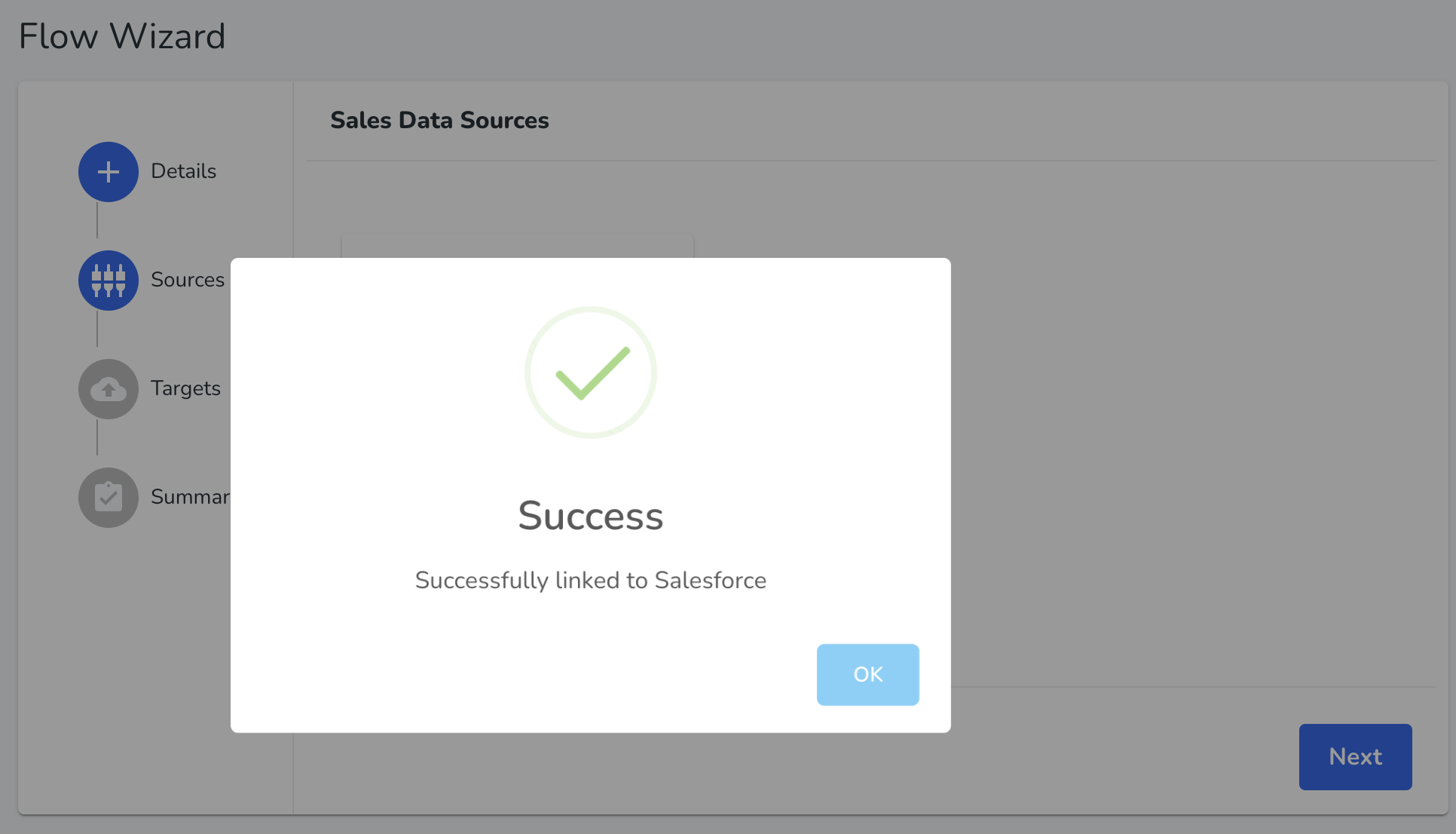 Configure Mapping
You now have added Salesforce as a data source for your flow. Next, you need to configure the mapping for your Salesforce data. Click on the field map button to get started.
Now you can select specific Tables that you may want to map for your users. To do this, you simply select the gear icon on the right of any of the Table.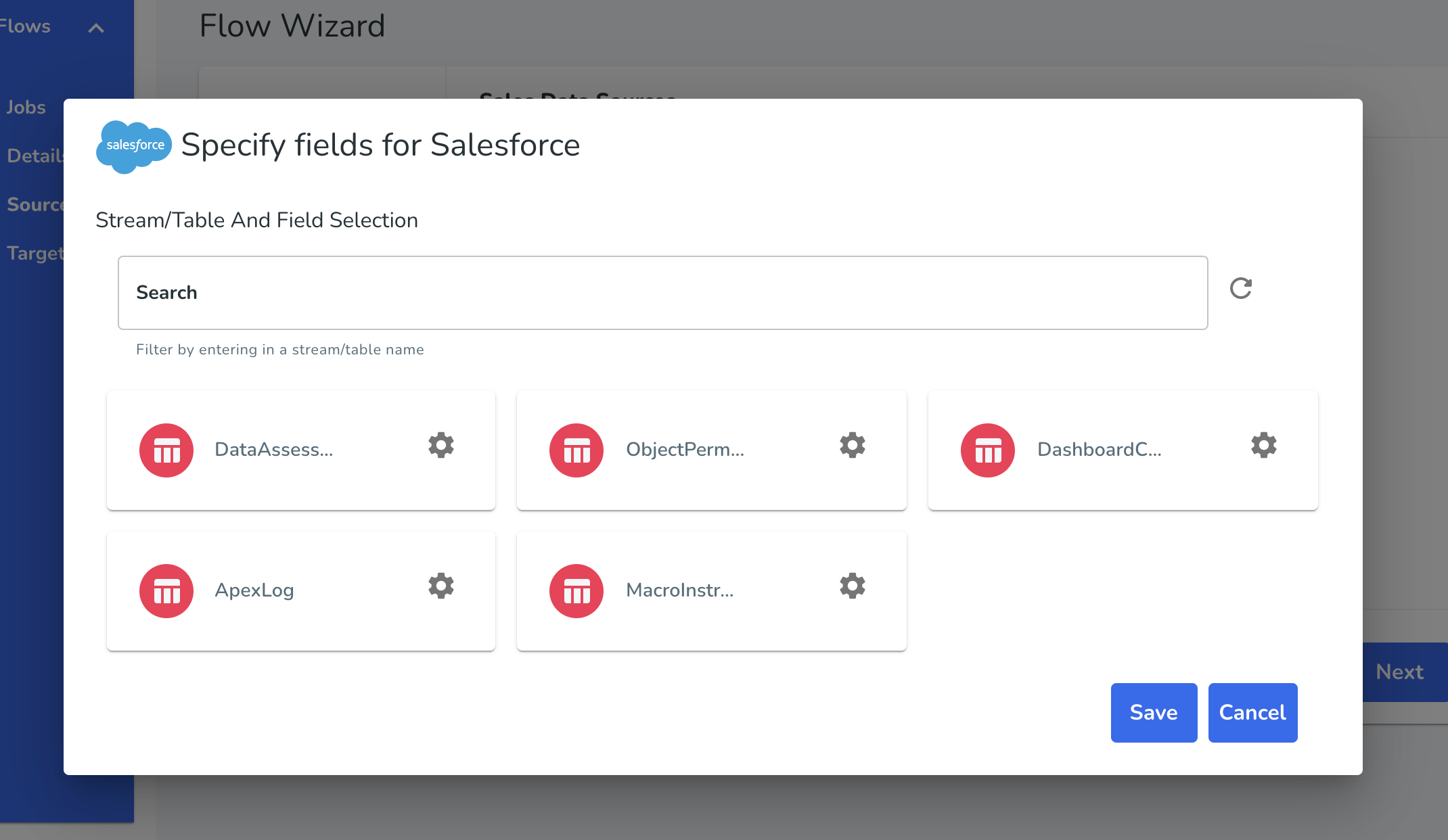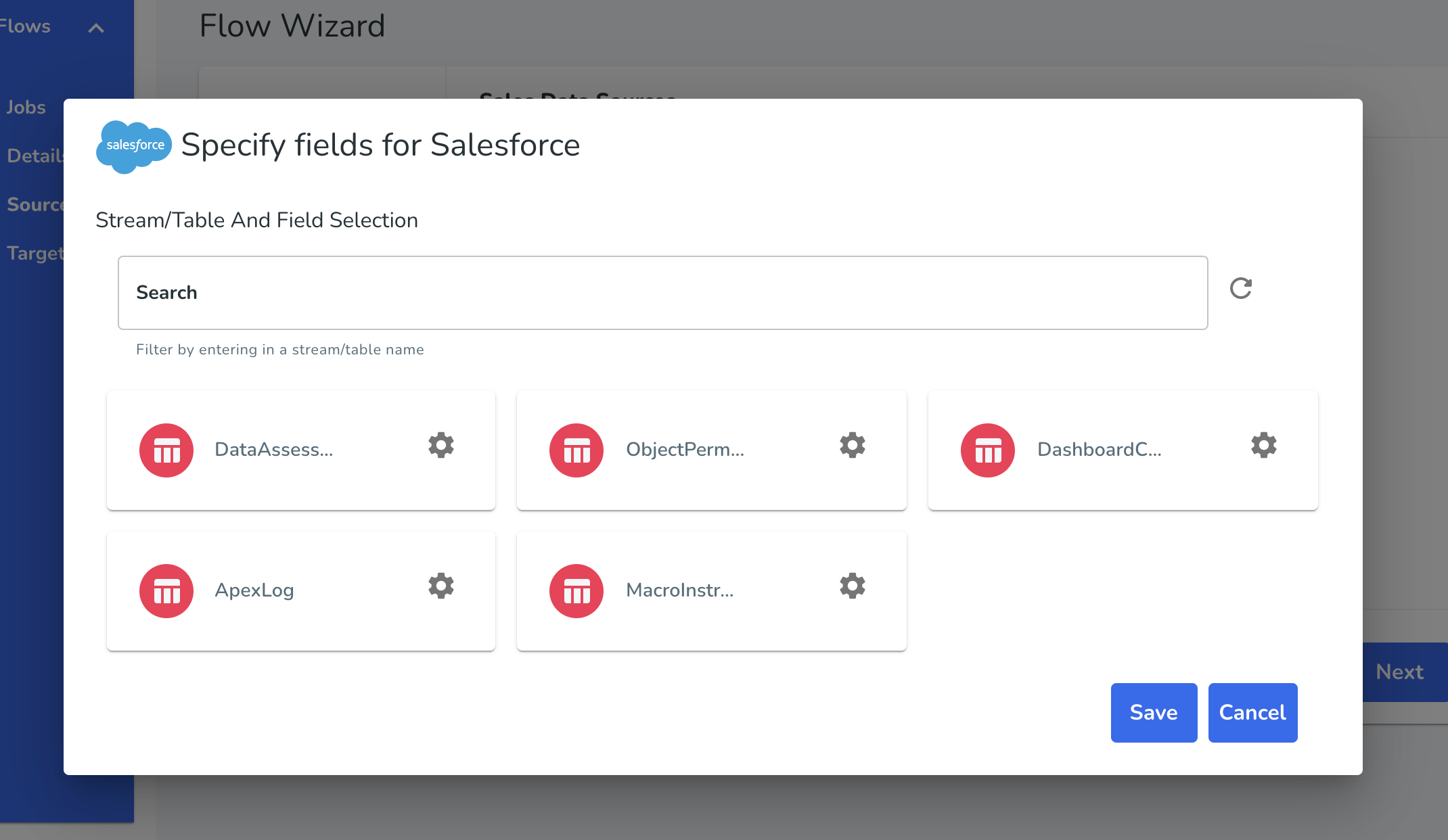 You can now select specific fields identified in each Table to map in the Field Editor. Once you have selected which fields you want, you click confirm.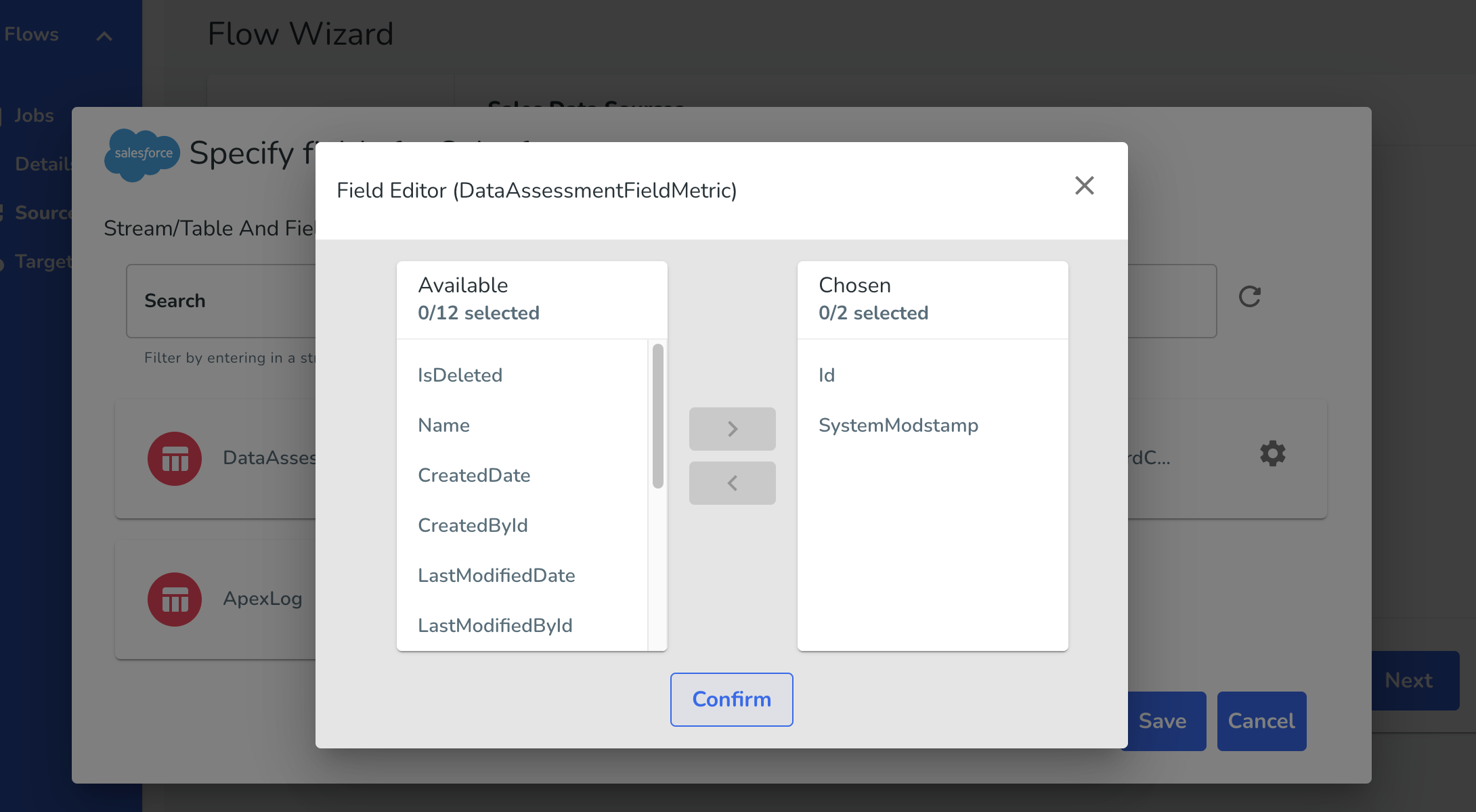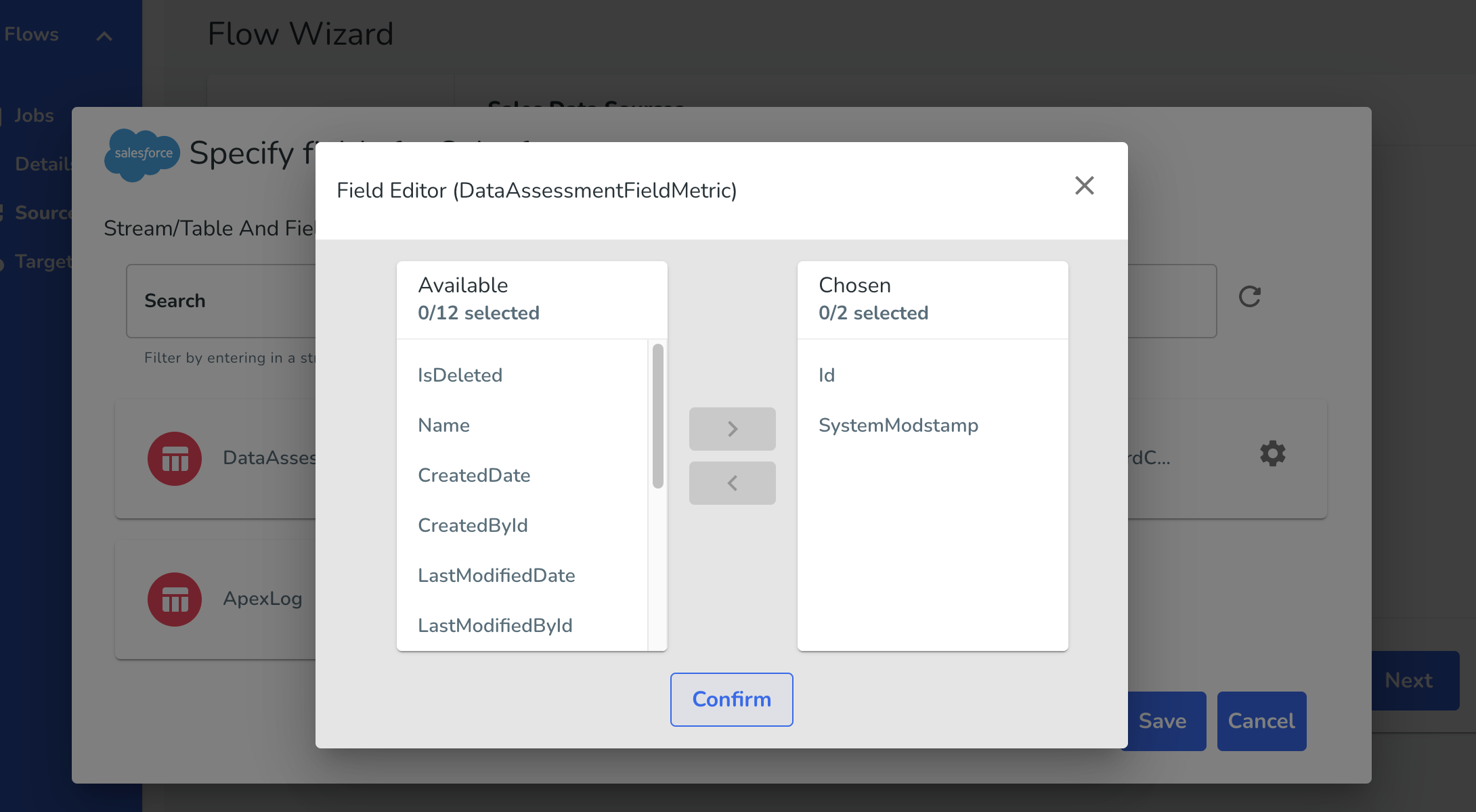 Once you are done mapping any of the fields you want, you click save, and you have finished configuring your mappings.
Get your Salesforce OAuth Client ID and OAuth Client Secret
The first thing you need to do is go ahead and log in to Salesforce.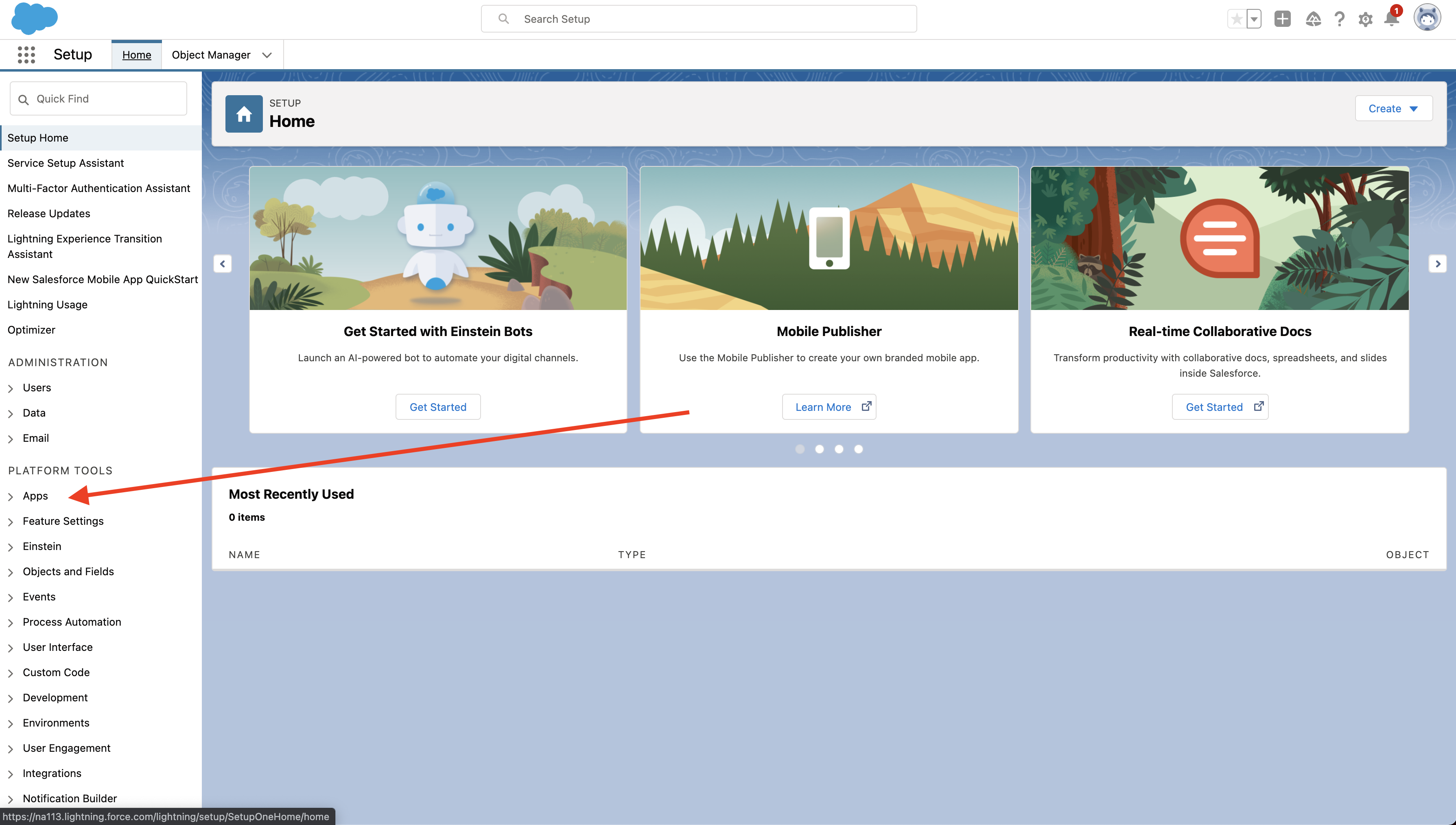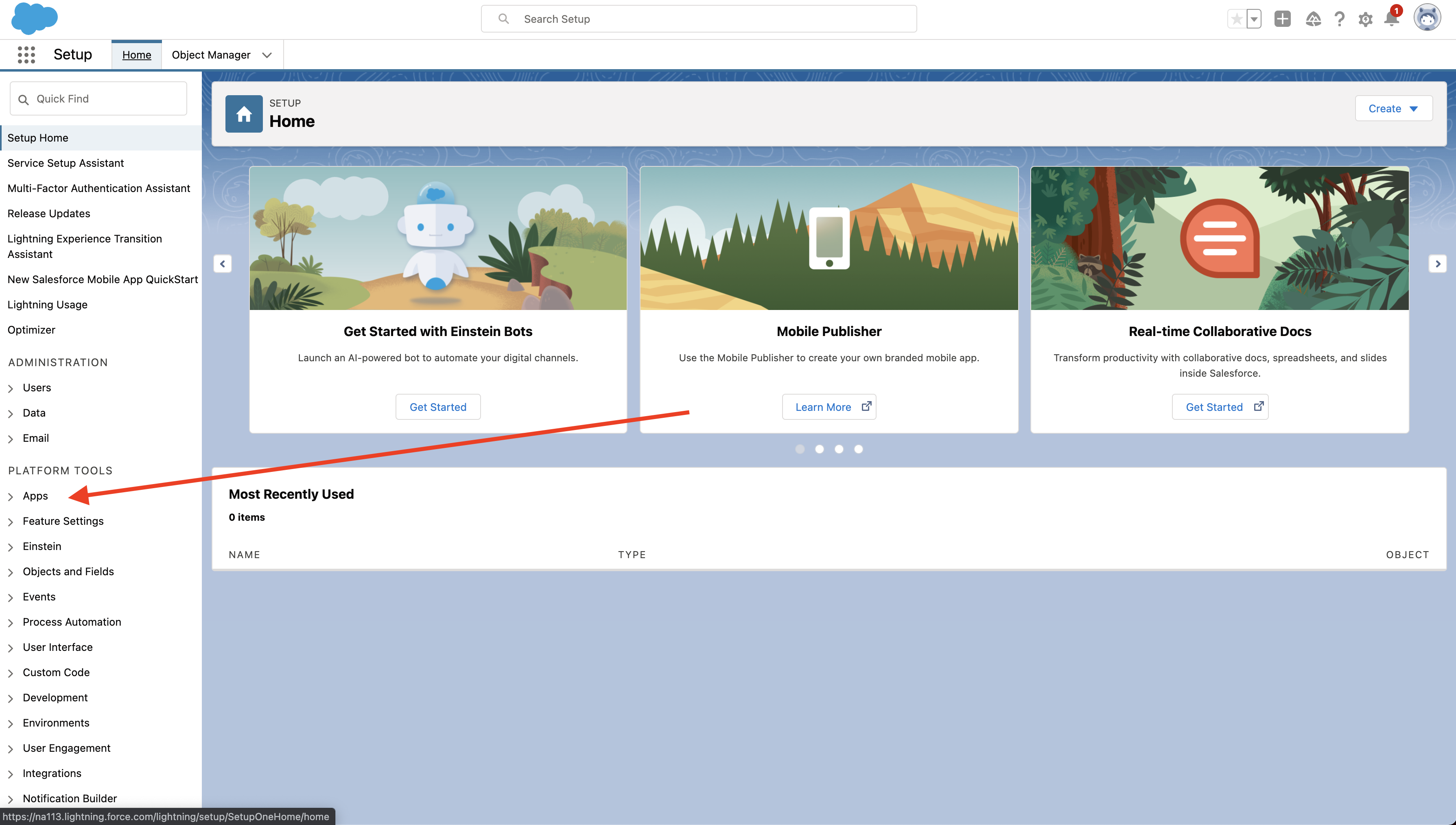 Once you are logged in and on the home page, go to the left side of the page and select the Apps drop down.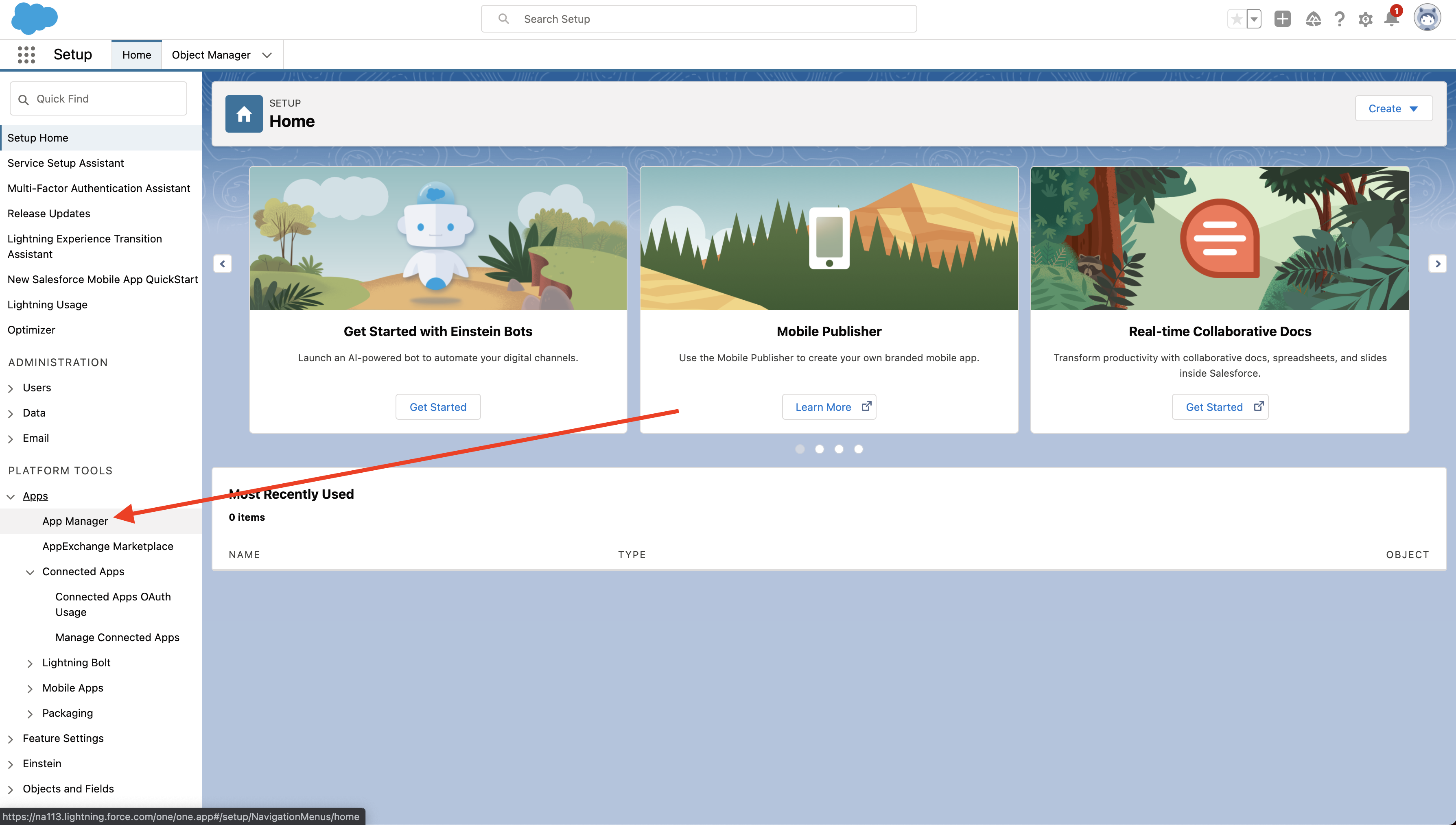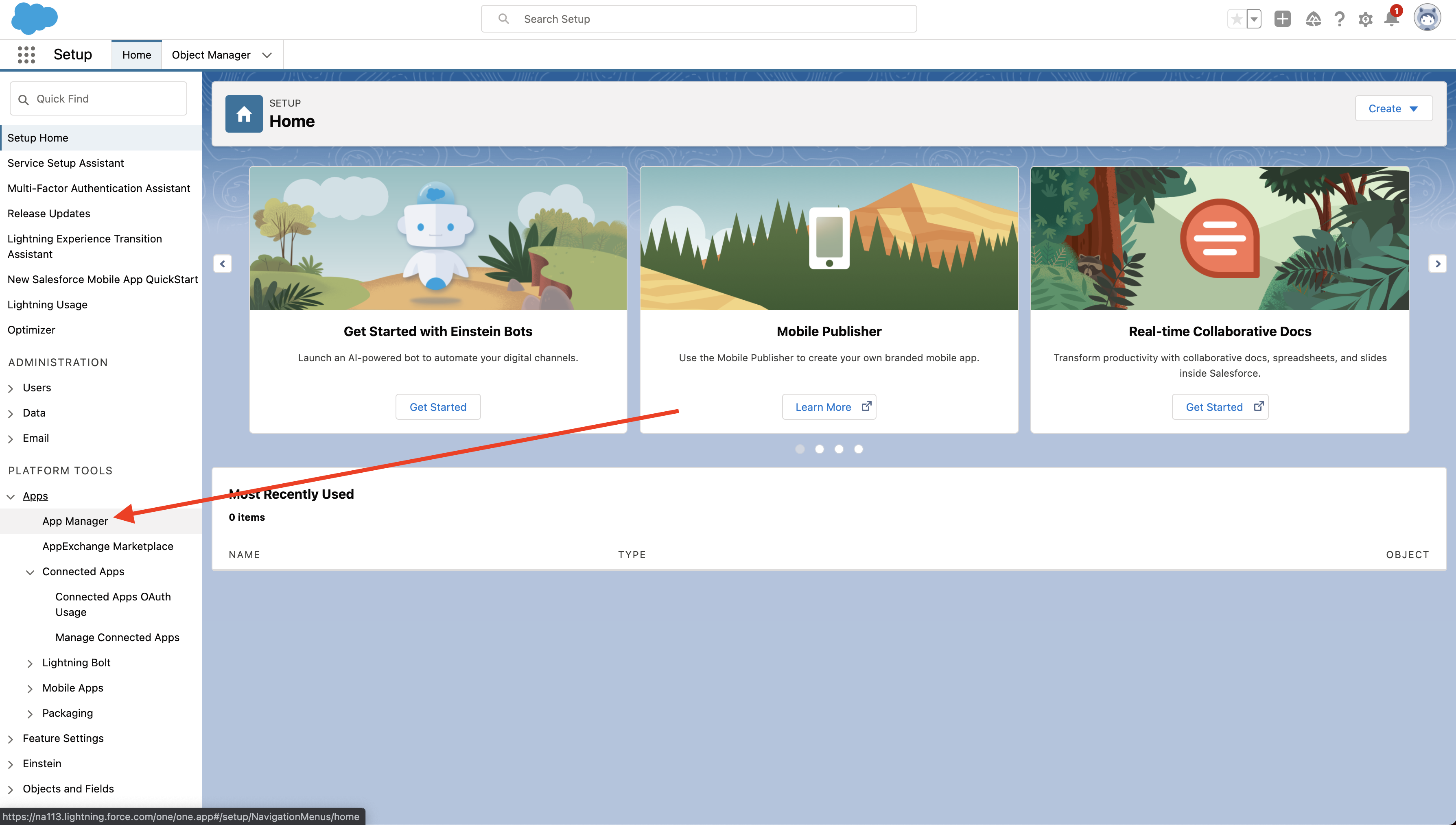 Then, you should go ahead and click on the App Manager section from the dropdown.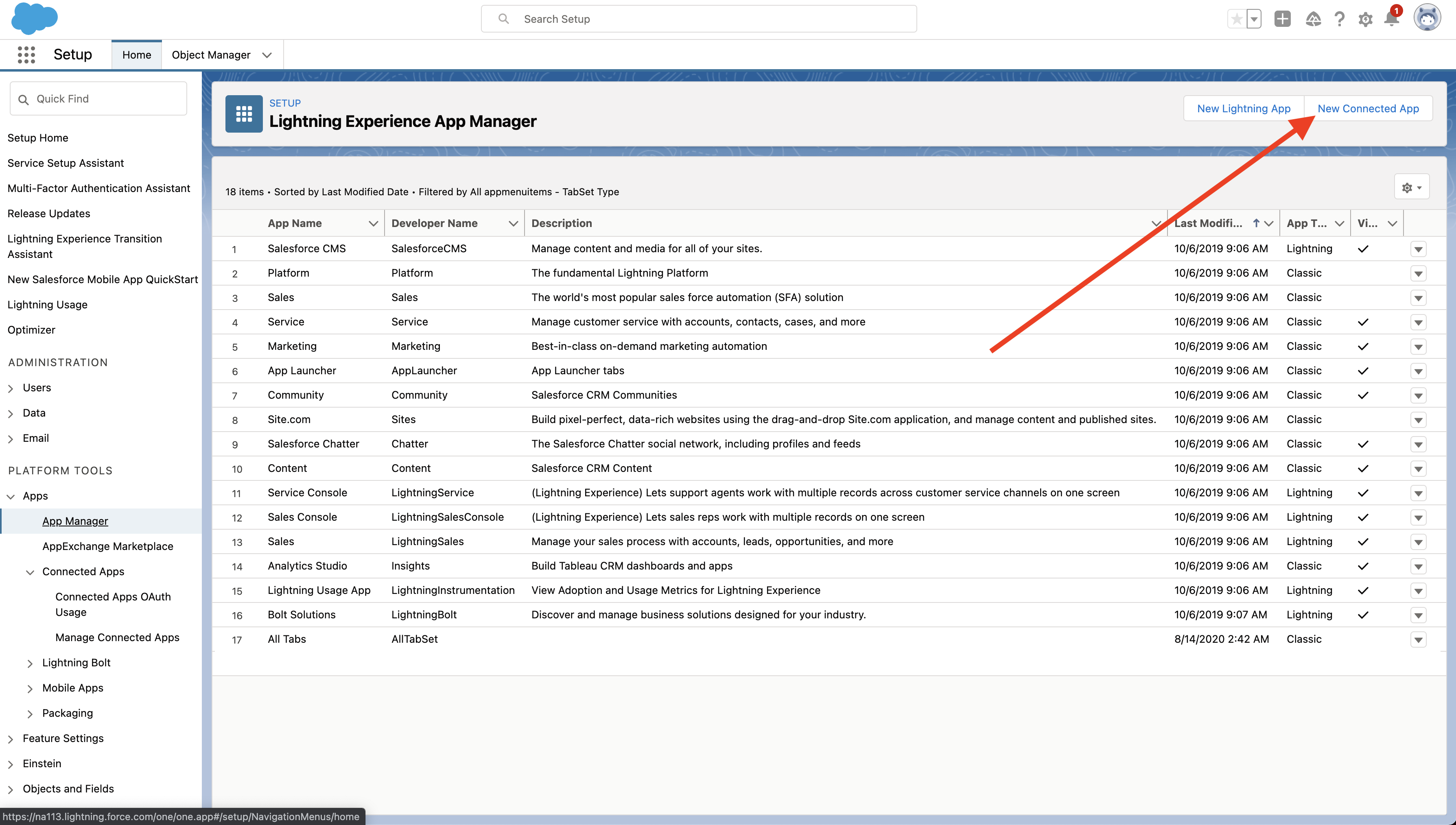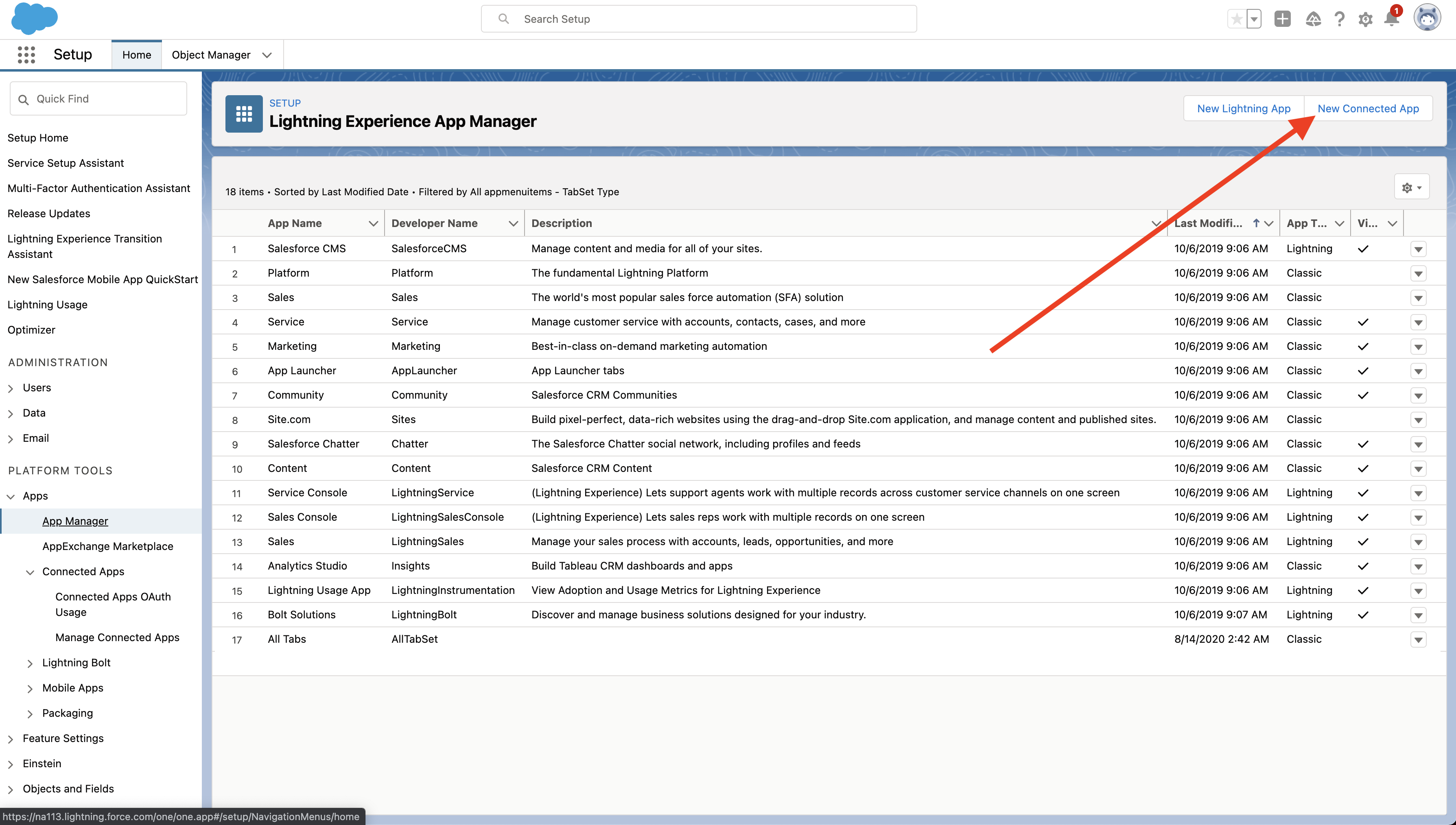 Now on this page, you should go ahead and click New Connected App in the top right hand corner.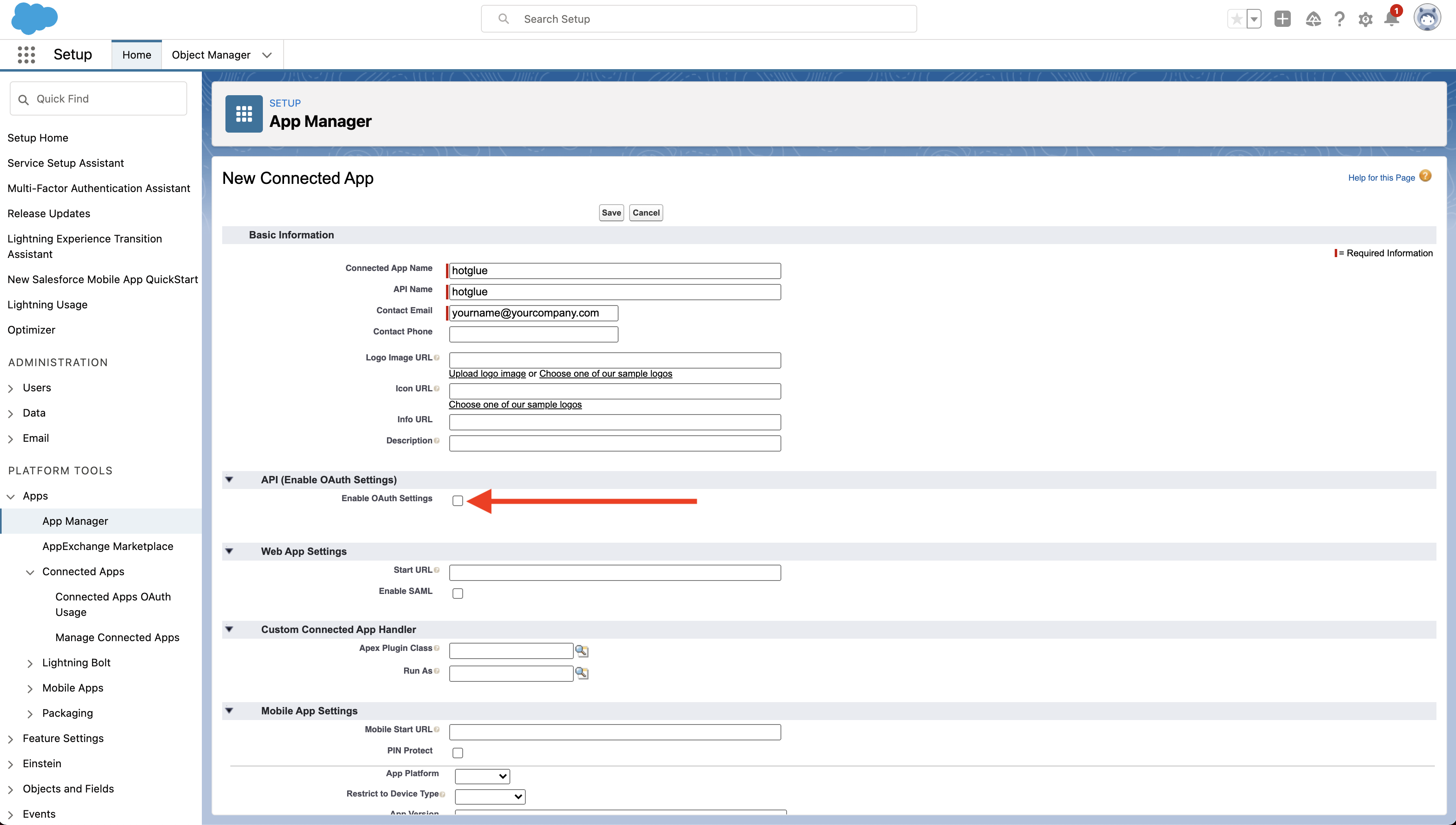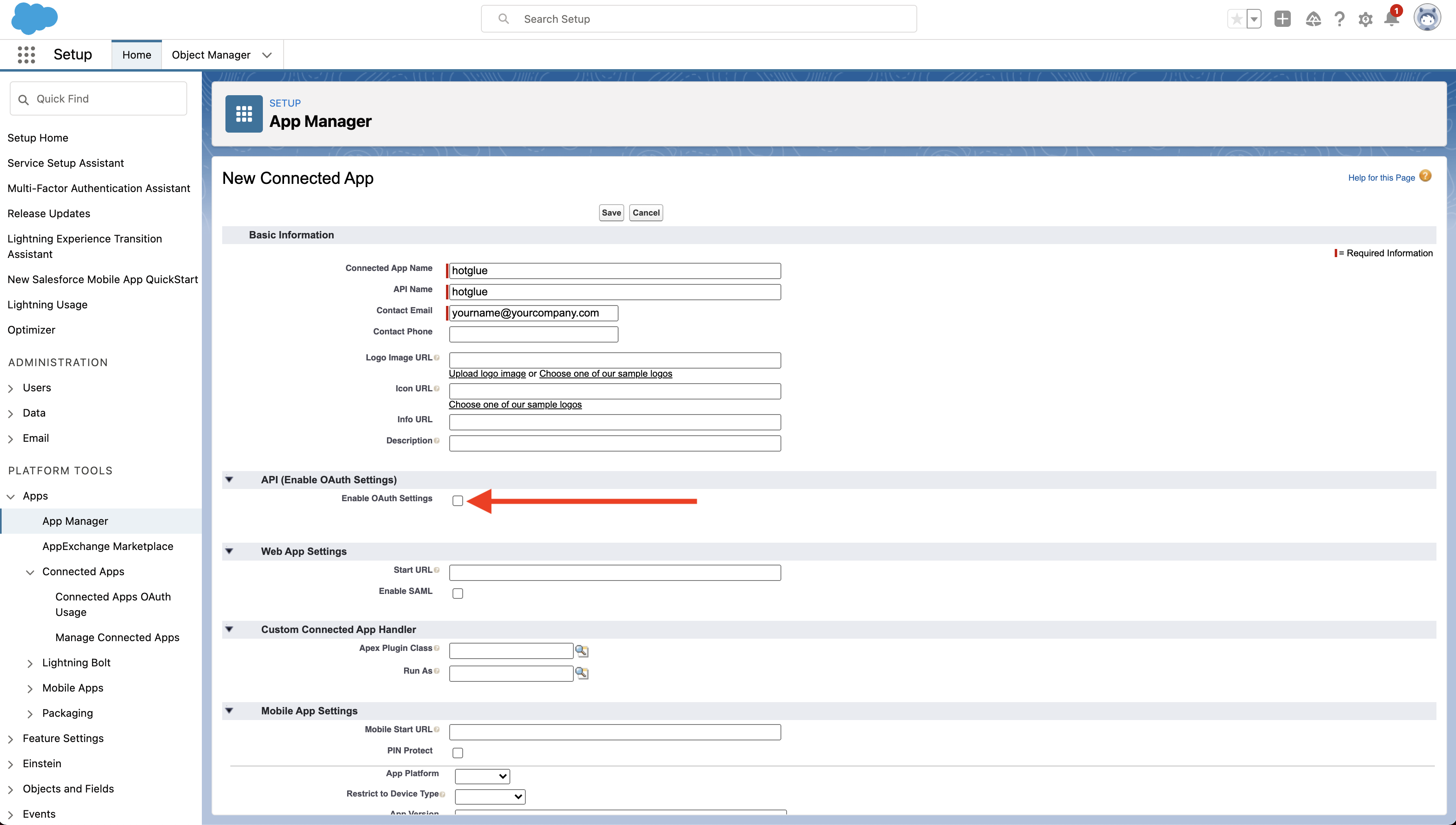 On this page, you should name the app hotglue, put your email as the contact email, and then check the box Enable OAuth Settings.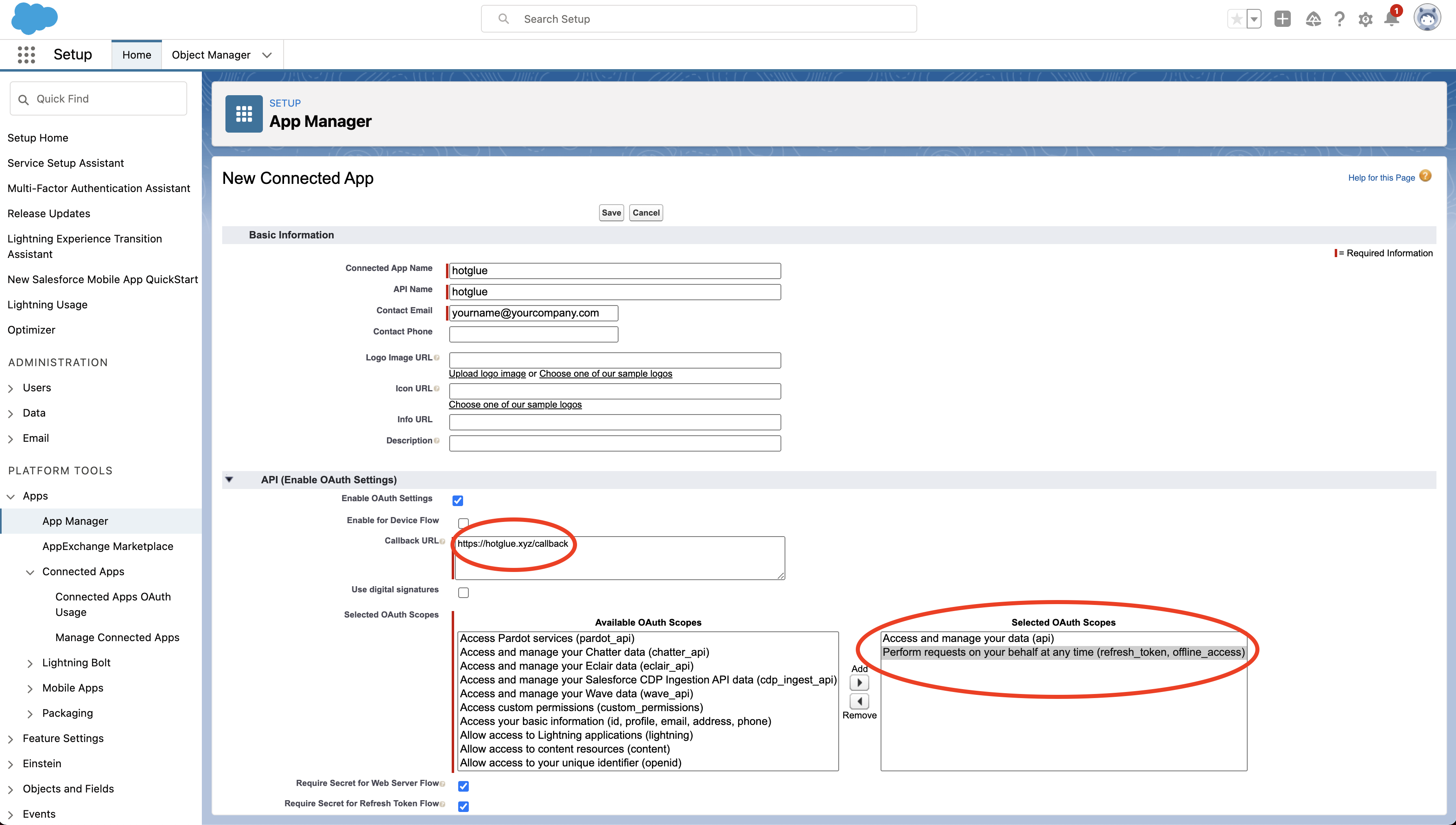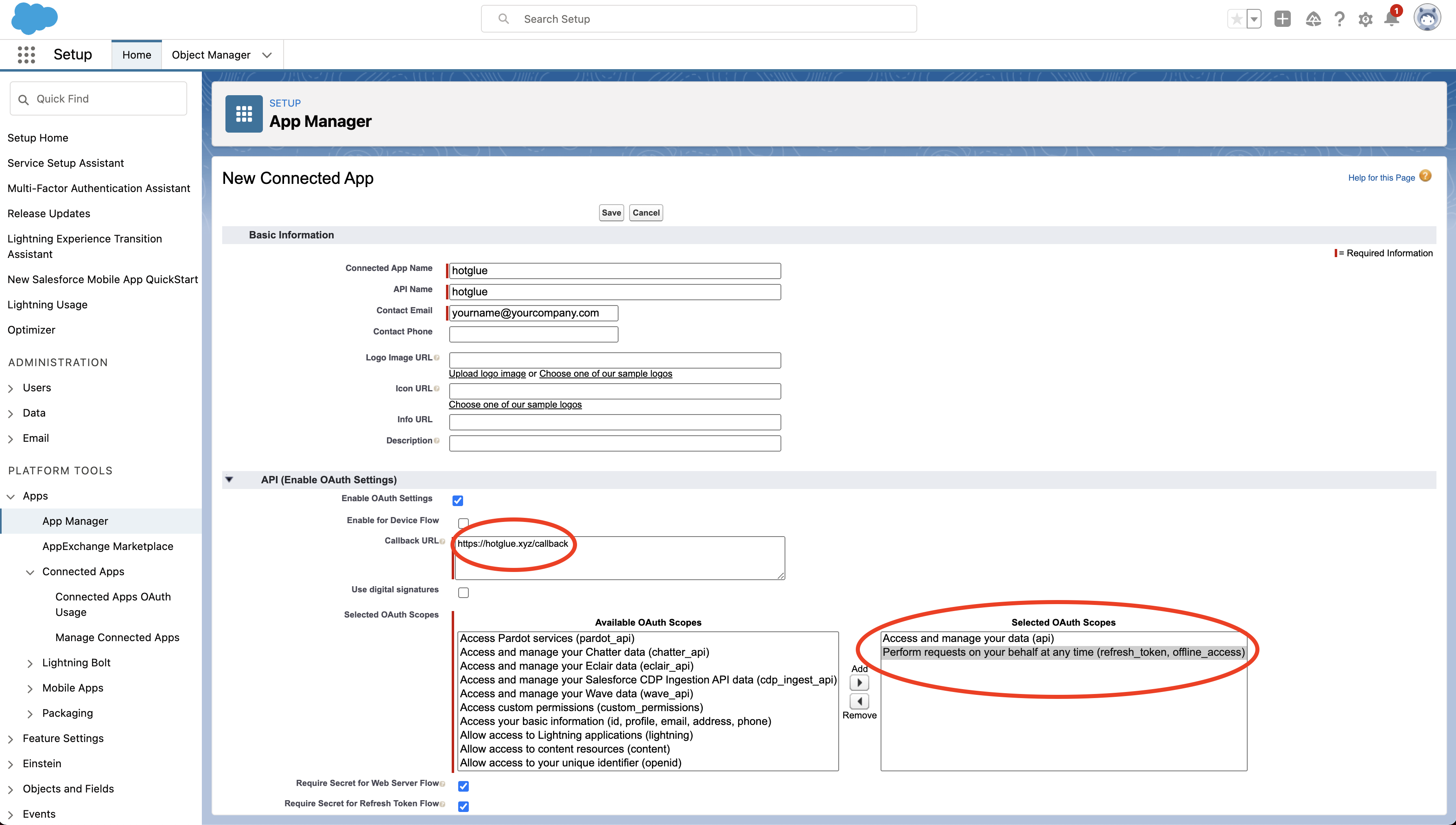 Now that you have enabled OAuth Settings, you should set the callback URL to
https://hotglue.xyz/callback

You should also make sure that for the Selected OAuth Scopes, you have enabled the scopes for:
Access and manage your data (api)

Perform request on your behalf at any time (refresh_token, offline_access)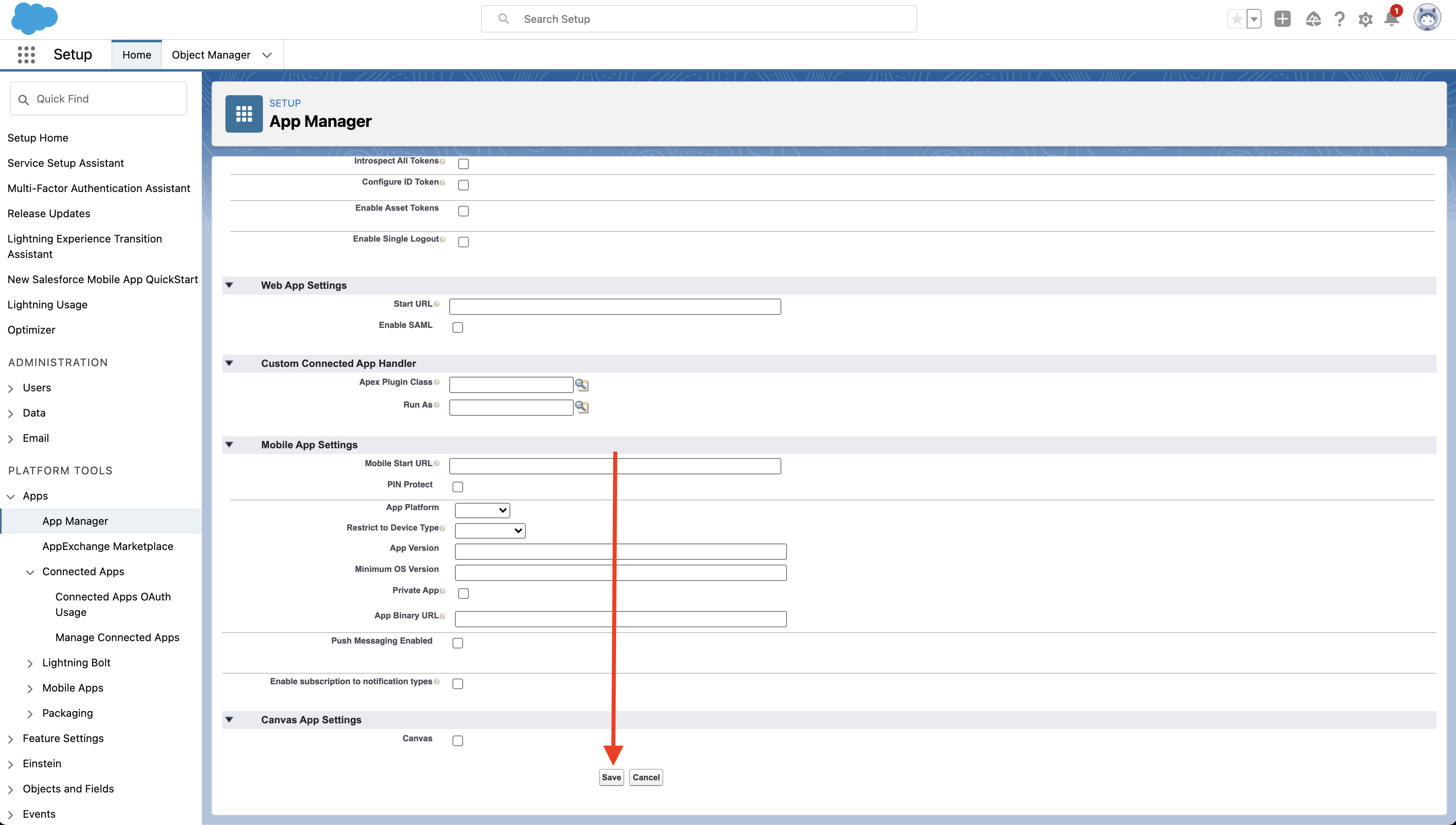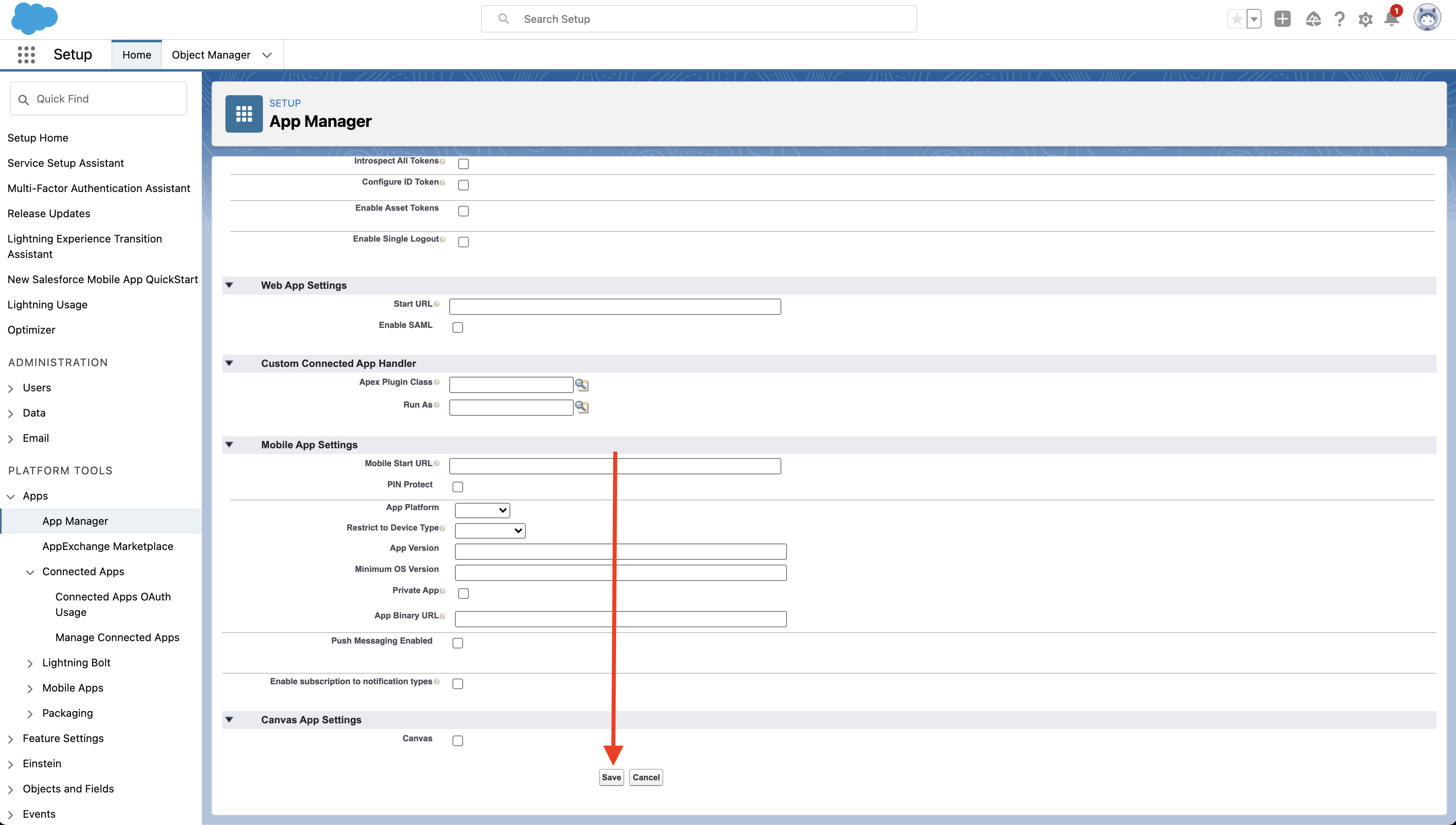 Once you have finished configuring the app, you should go ahead and click Save.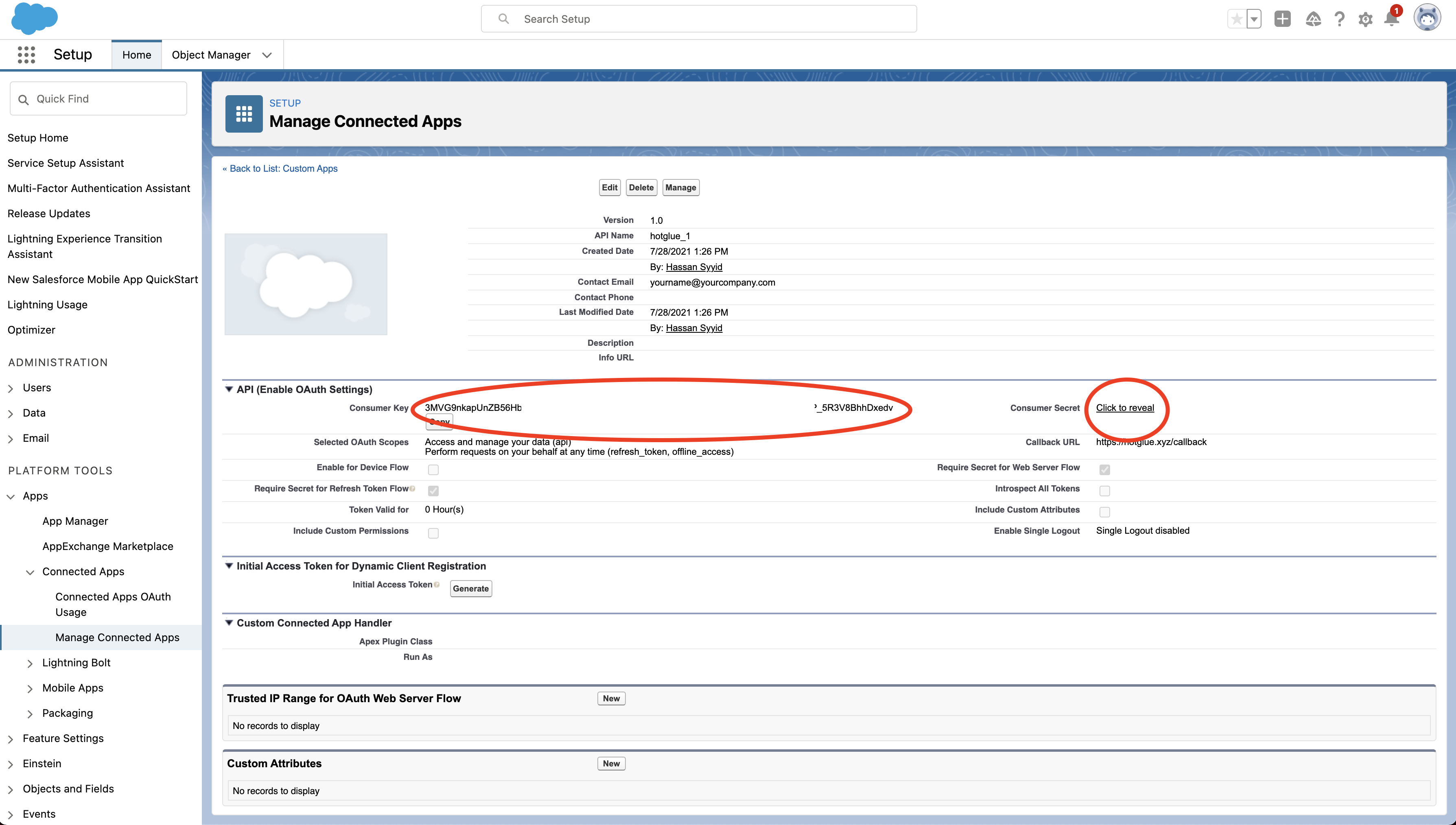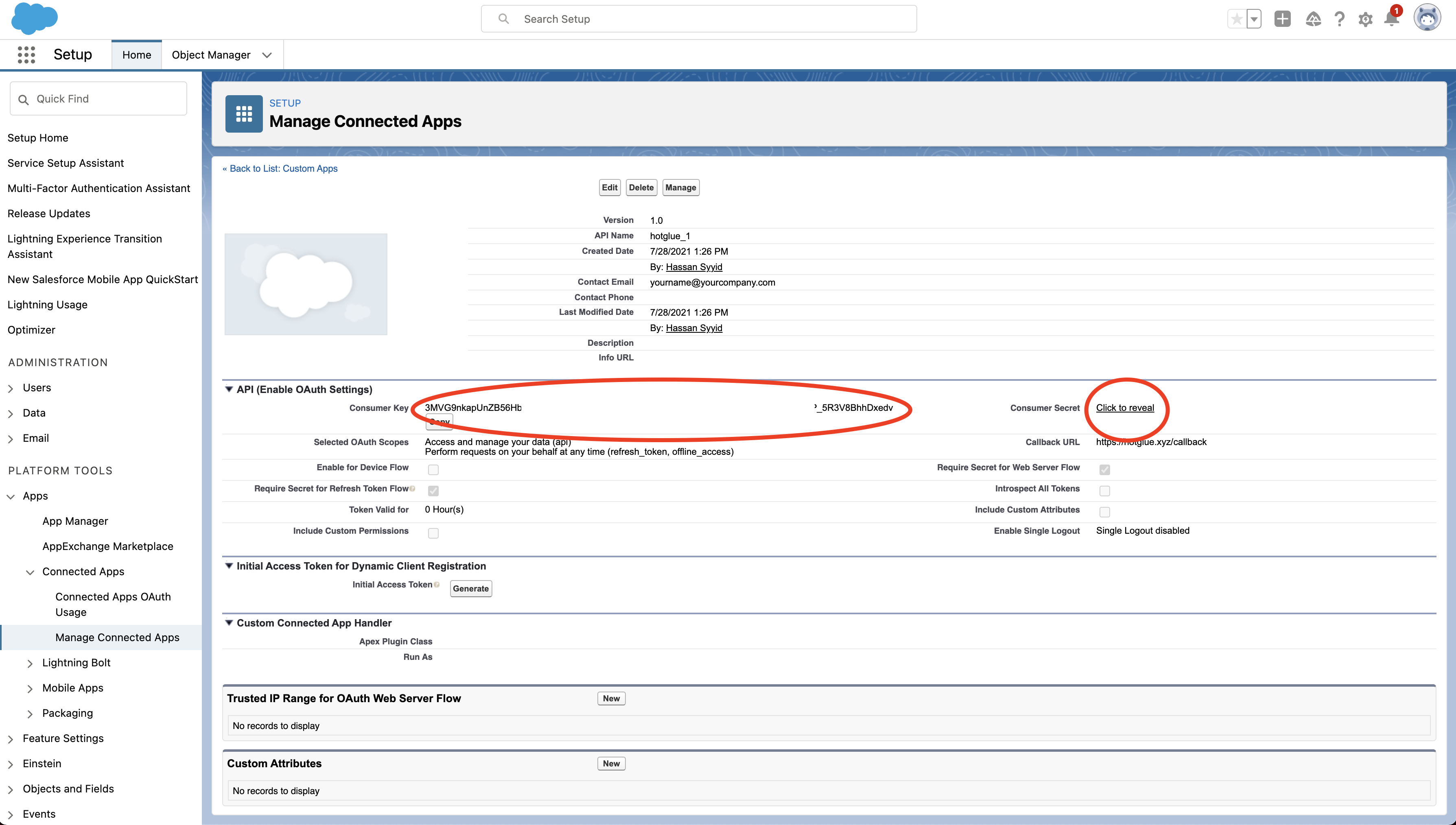 Now, you should copy these keys into hotglue, and you will be all good to go to start using the Salesforce source in hotglue.
---