WooCommerce
Get started with the WooCommerce source!
Obtain your credentials
If you don't know where to get your credentials for setting up a WooCommerce integration, you can learn where to find them here.
Enable the source
Head to the flow that you want to add the WooCommerce source to, and open the Sources section.
Enable WooCommerce source
Search for the WooCommerce source and then click the Connect button.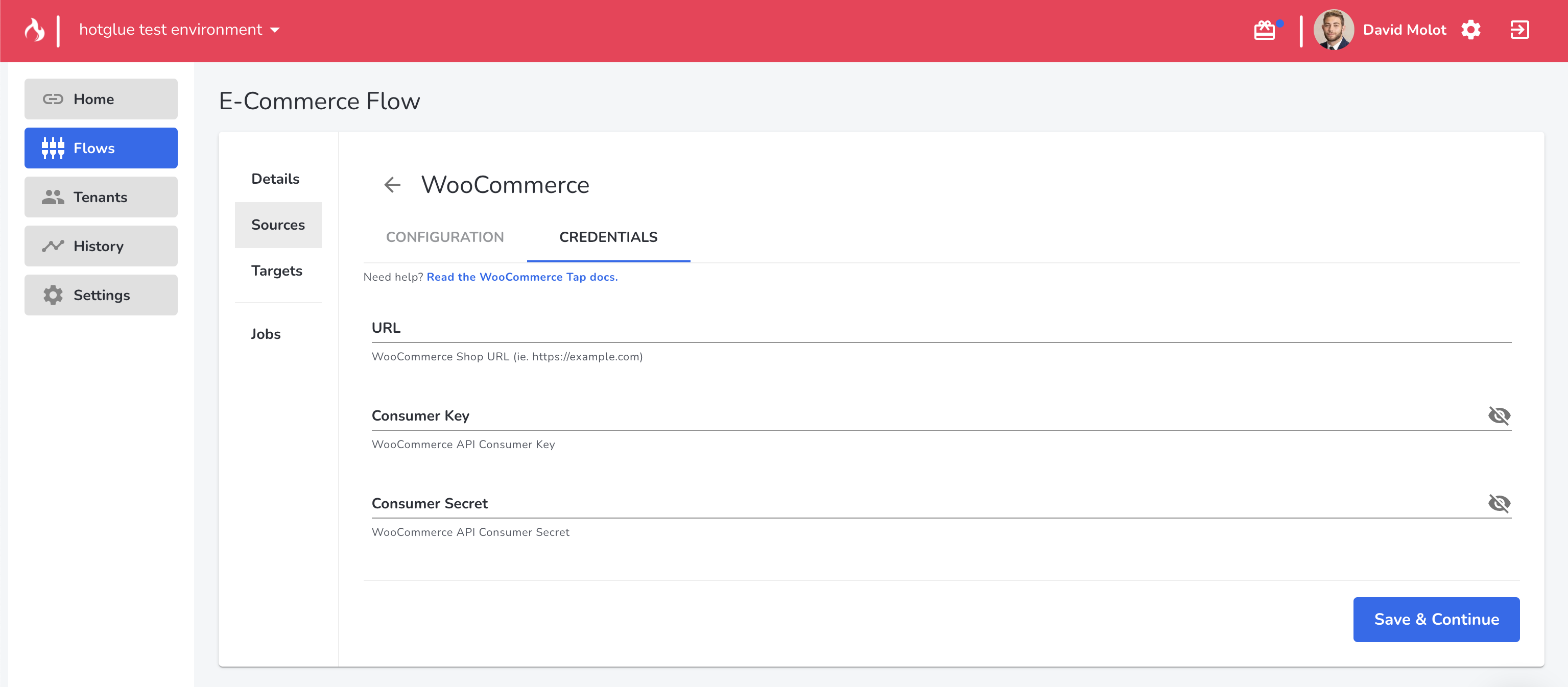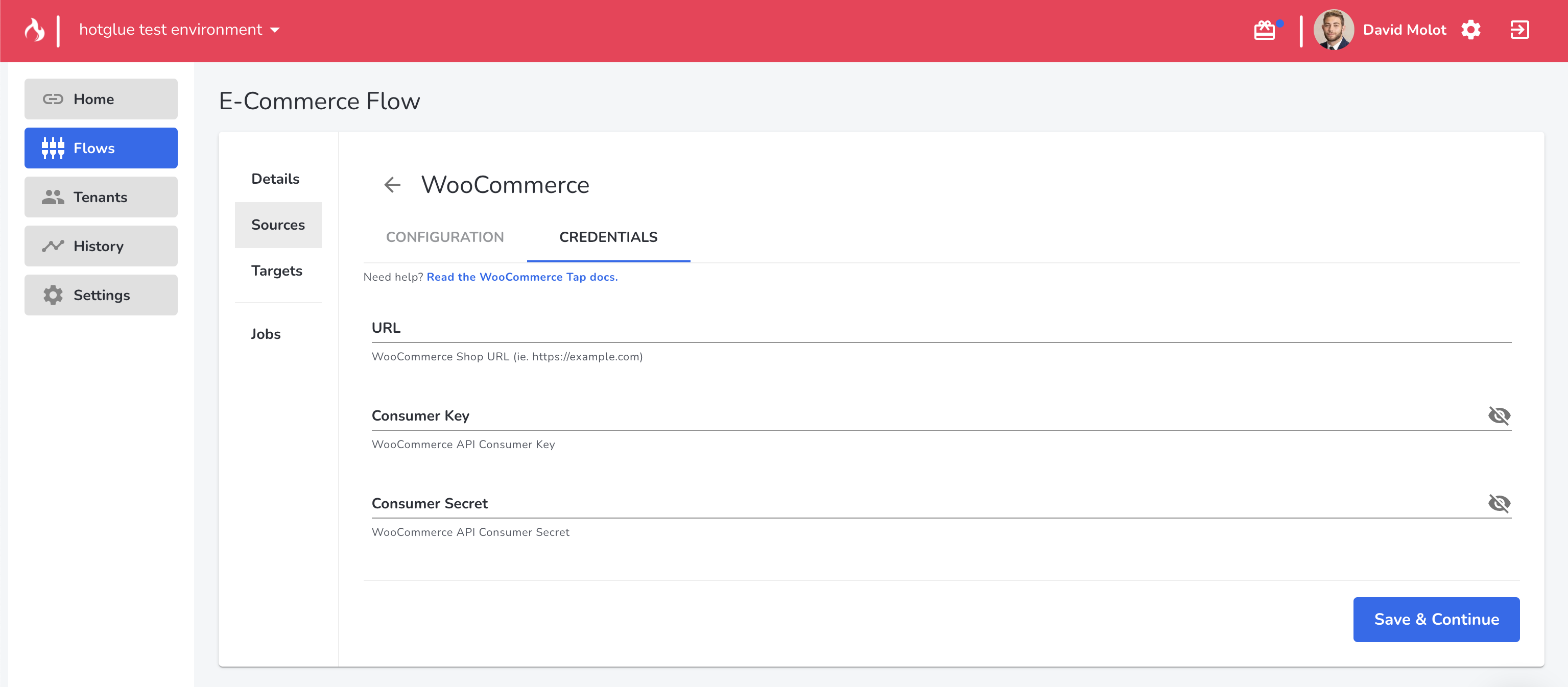 WooCommerce config page
Here is where you should put in your credentials for your WooCommerce account. If you don't have these credentials or don't know where to find them, follow our guide below. Once you have finished putting in your credentials, click the Save & Continue button.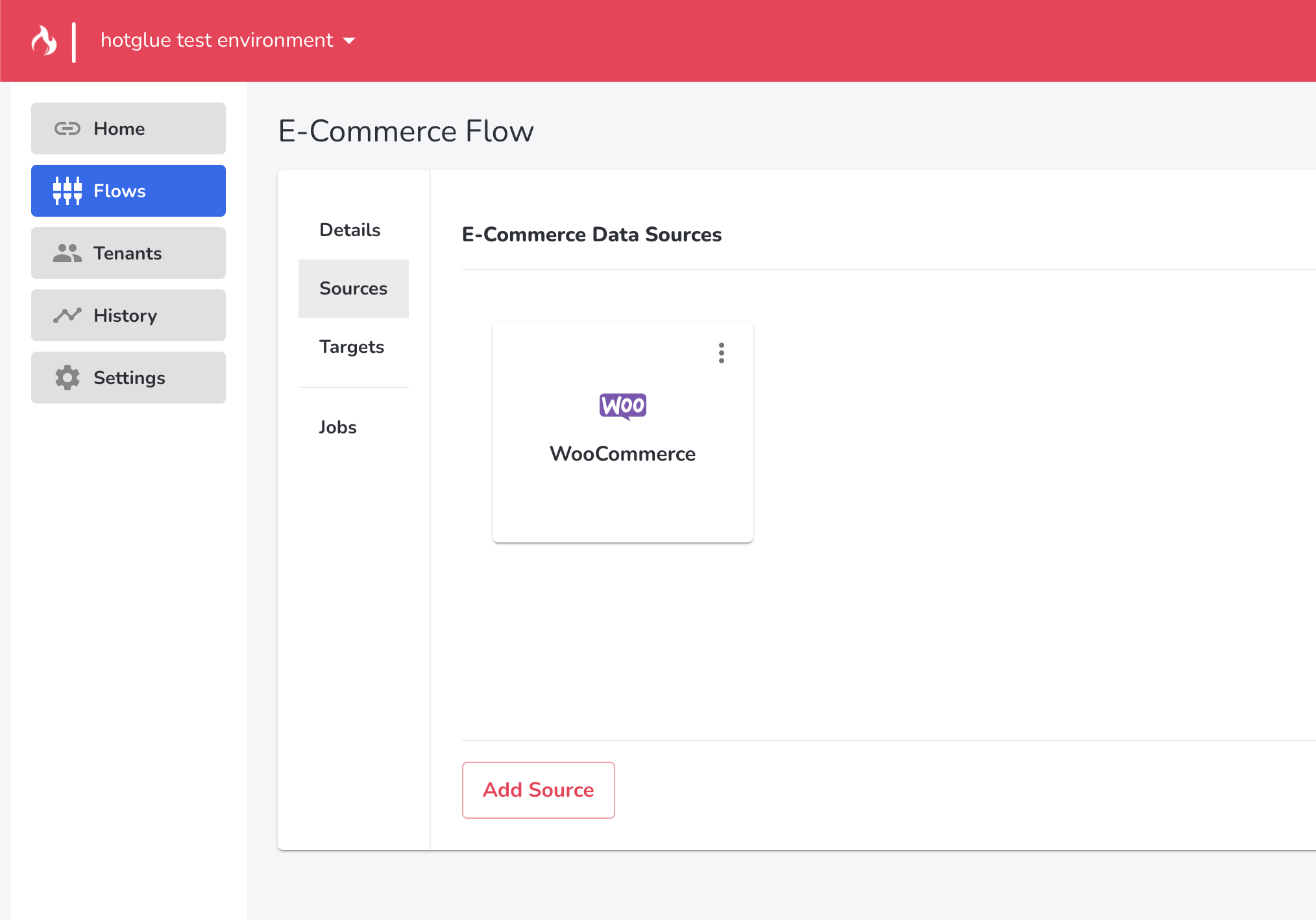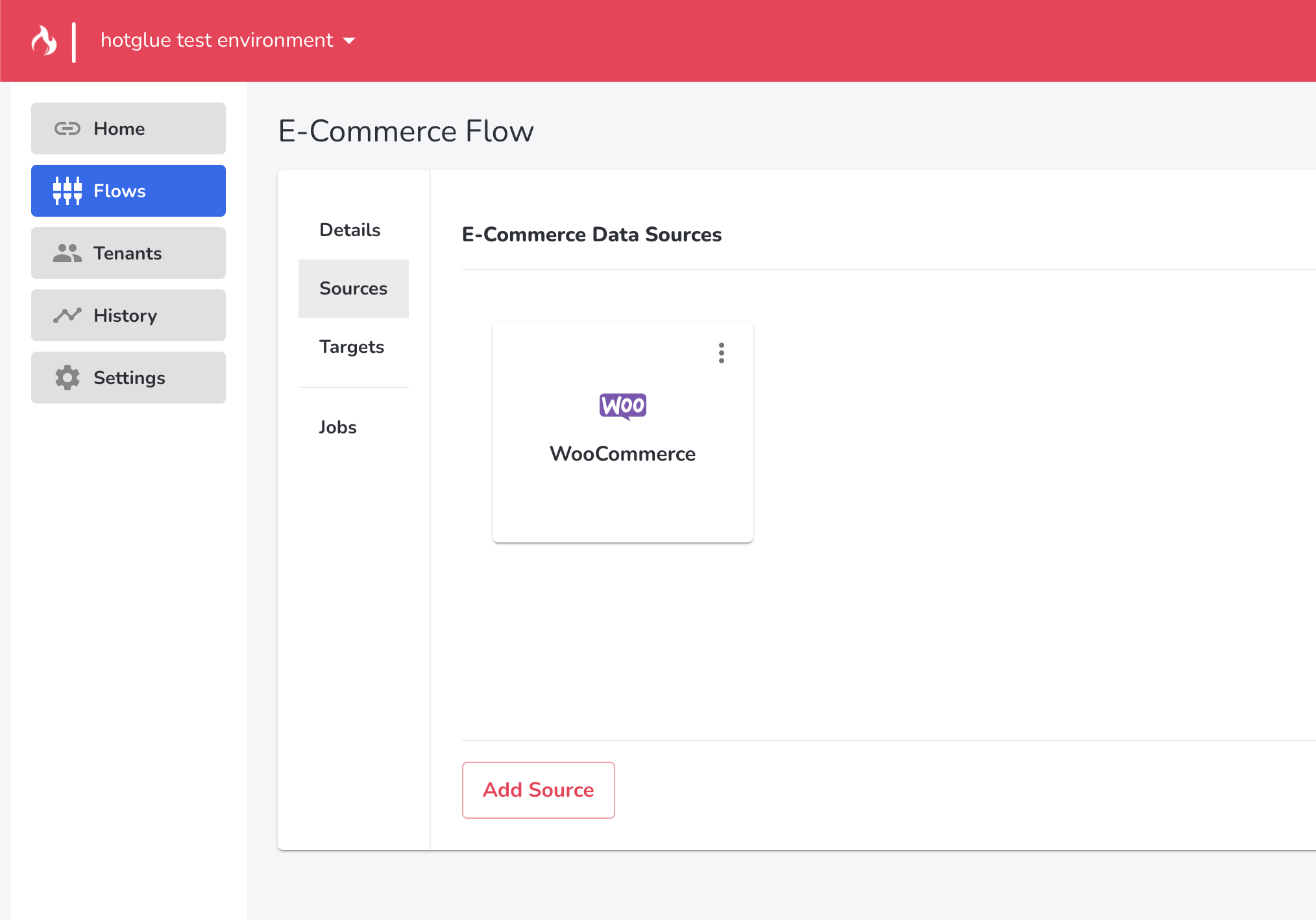 Linked WooCommerce source
And that is it! You have linked the WooCommerce source!
Configure the field map
Now that you have connected WooCommerce, you need to configure what data you want to pull. You can do this by adjusting your WooCommerce Field Map.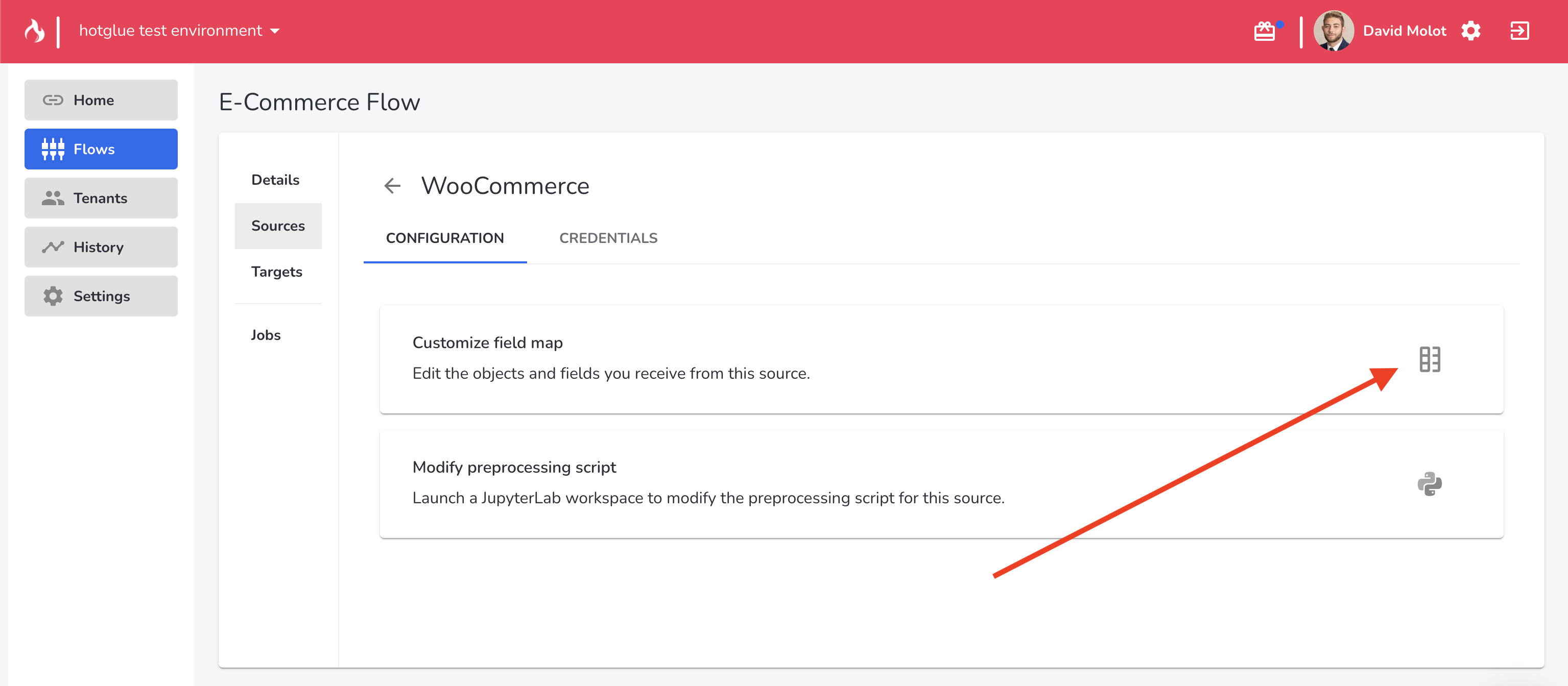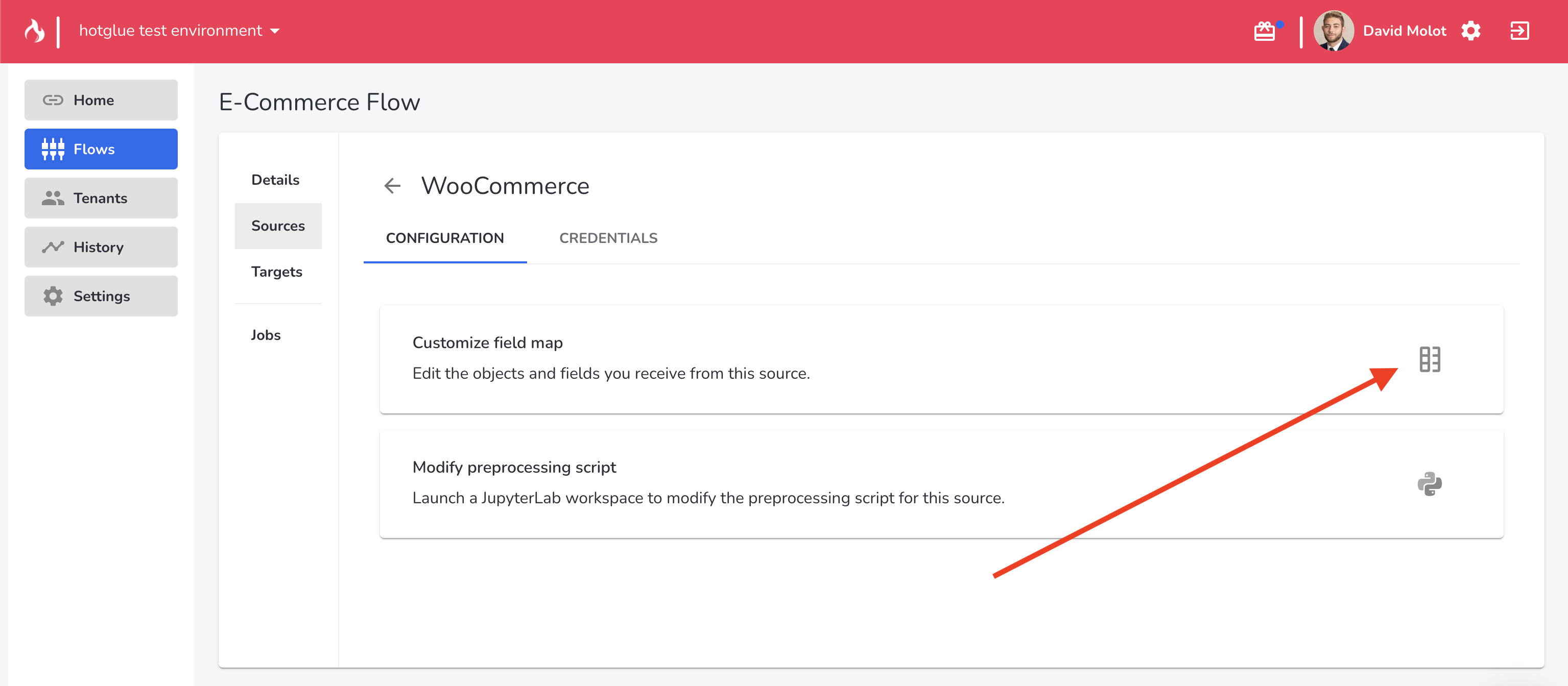 Open the field map
The first thing that you need to do is go ahead and open the Field Map for the WooCommerce source.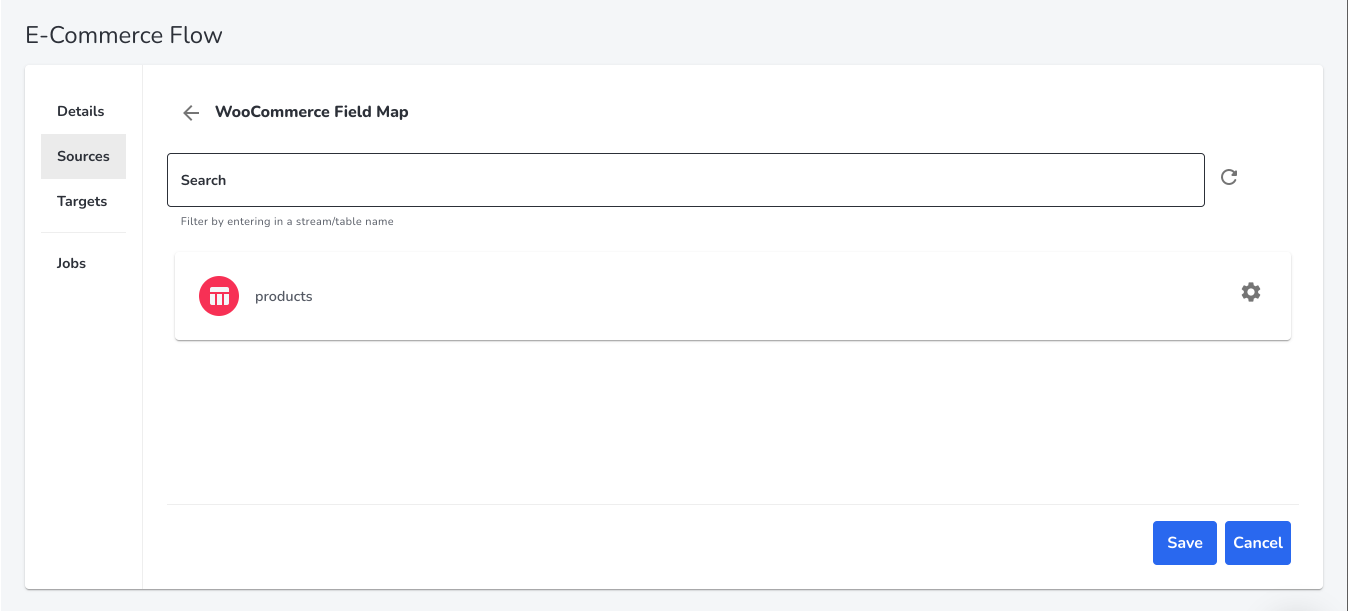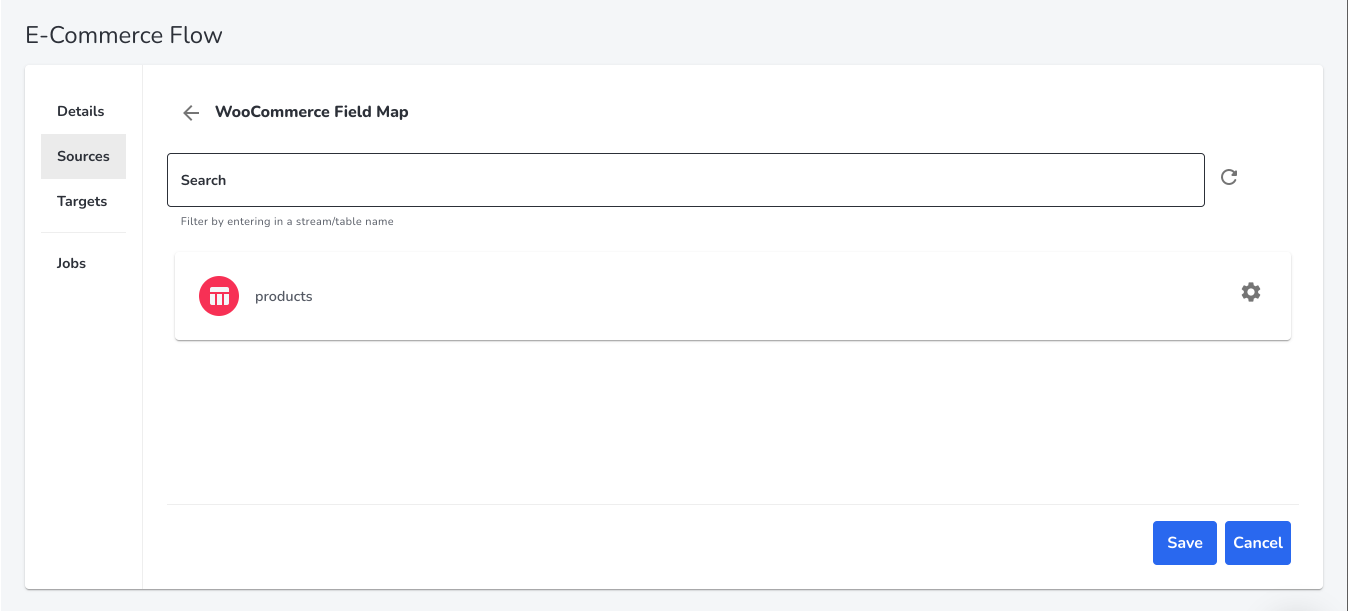 WooCommerce field map
Then to customize what data I want to pull, I can select the gear icon for one of the options. In this case, I am going to select products.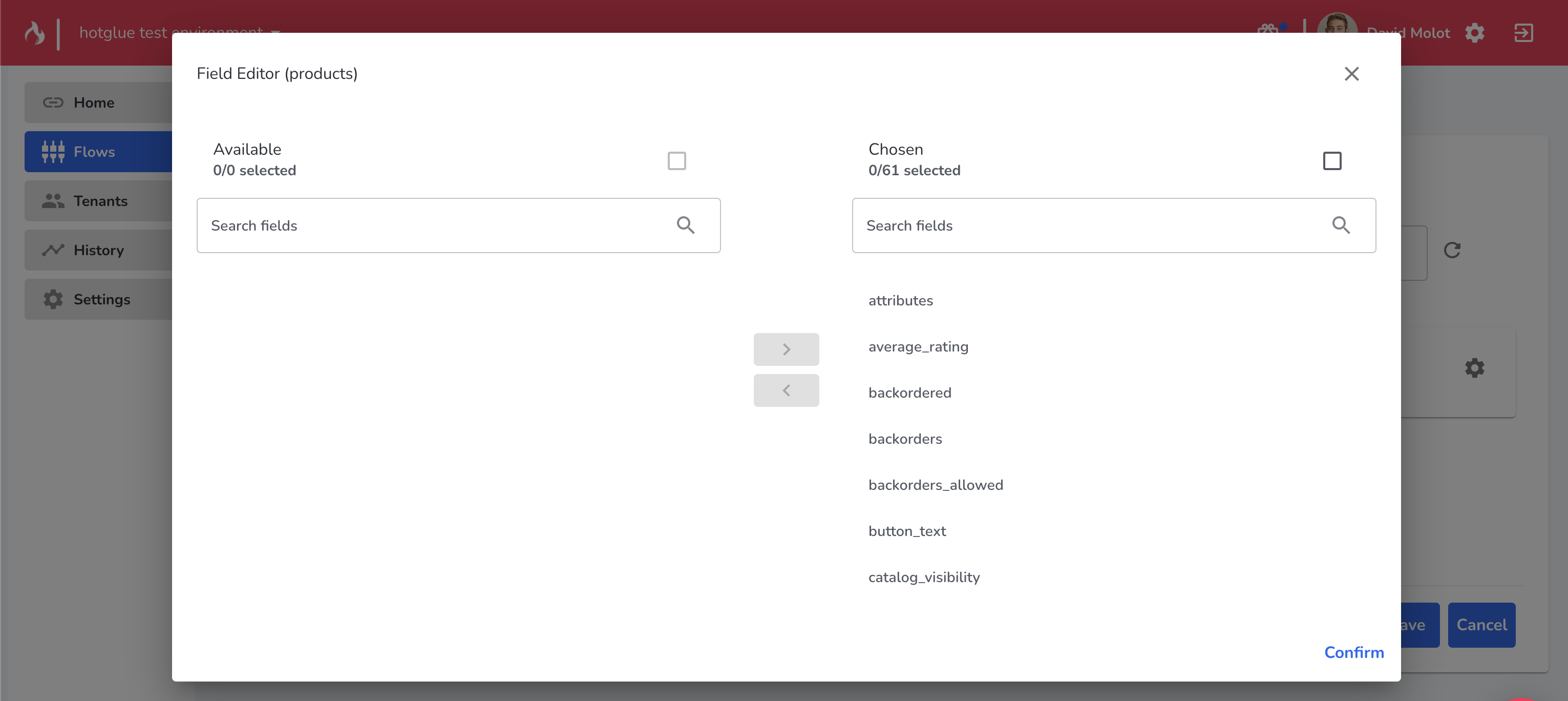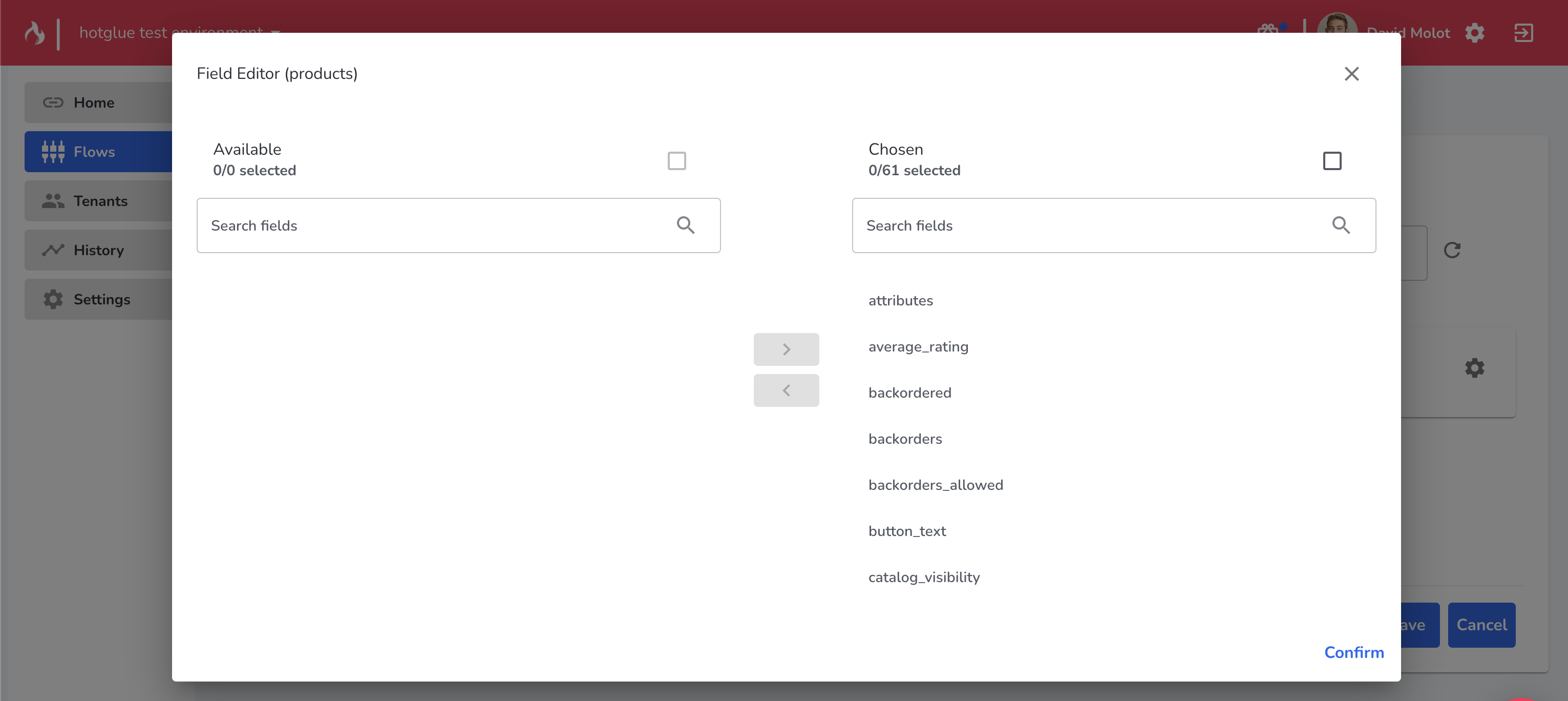 WooCommerce Field Editor – products
You can now determine what fields/objects you want to pull. Once you are done, click the Confirm button.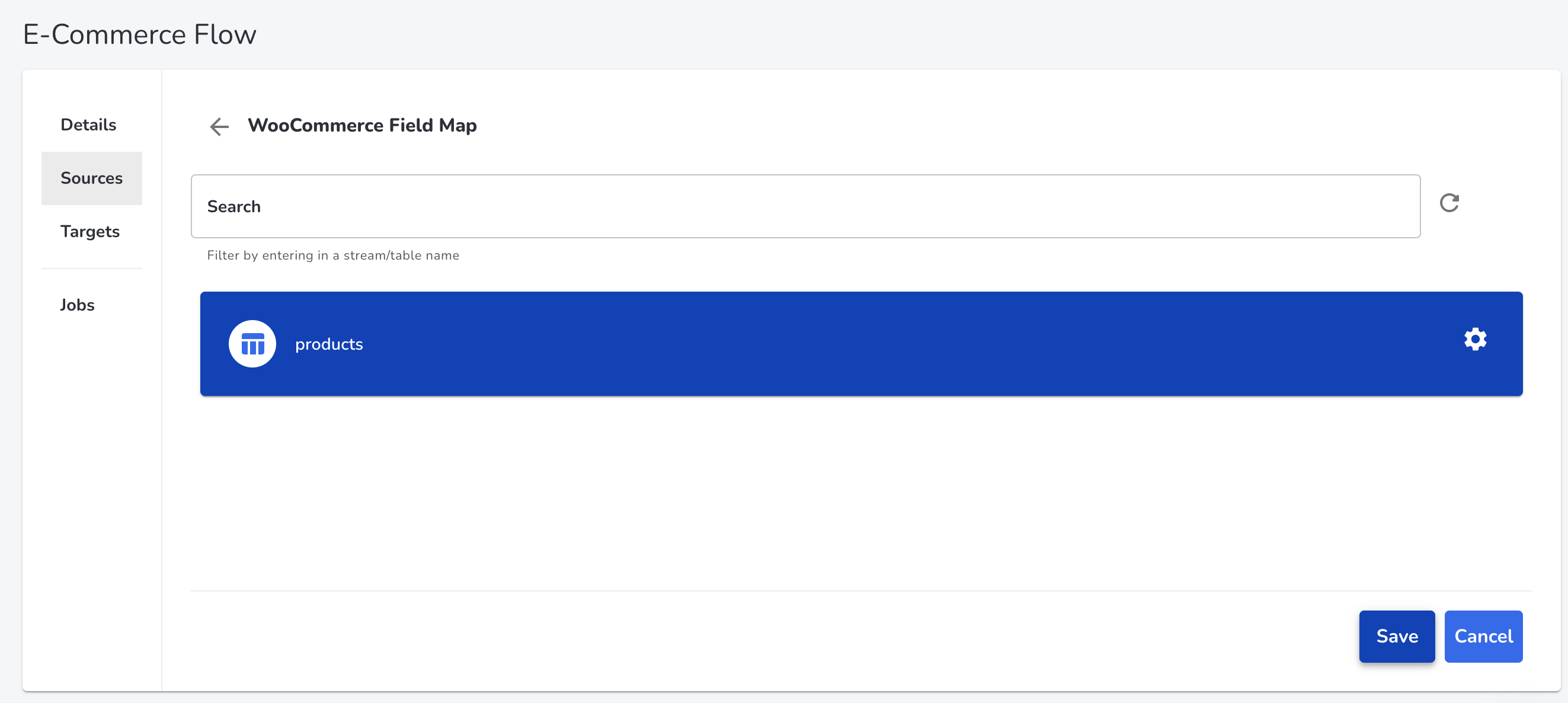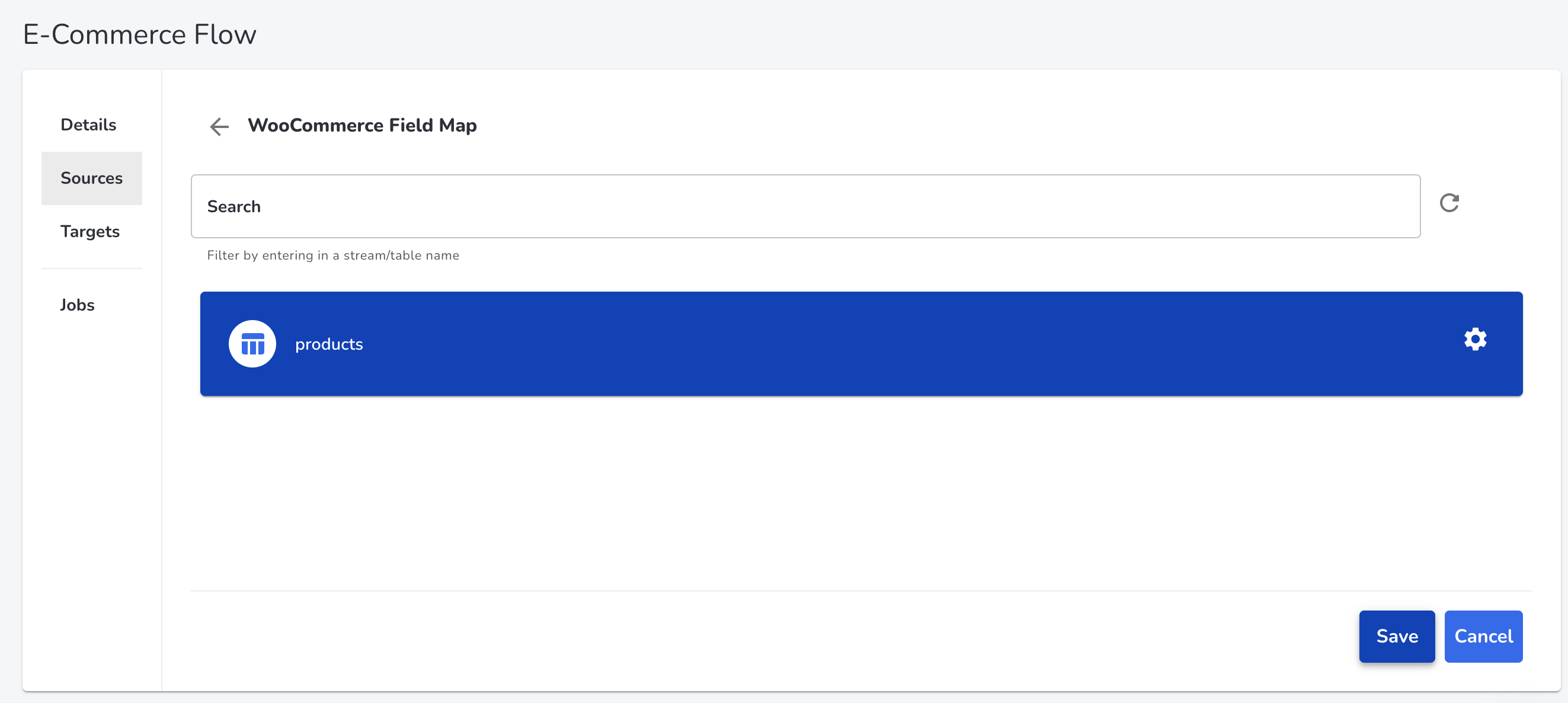 Configured WooCommerce field map
Now, just hit the save button, and you are done with mapping the fields you want to pull from WooCommerce!
Obtain your Consumer Key pair
Inside your WordPress admin view, head to your WooCommerce Settings > Advanced > REST API


WooCommerce REST API settings
From here, select the Add key option to create a key for the integration.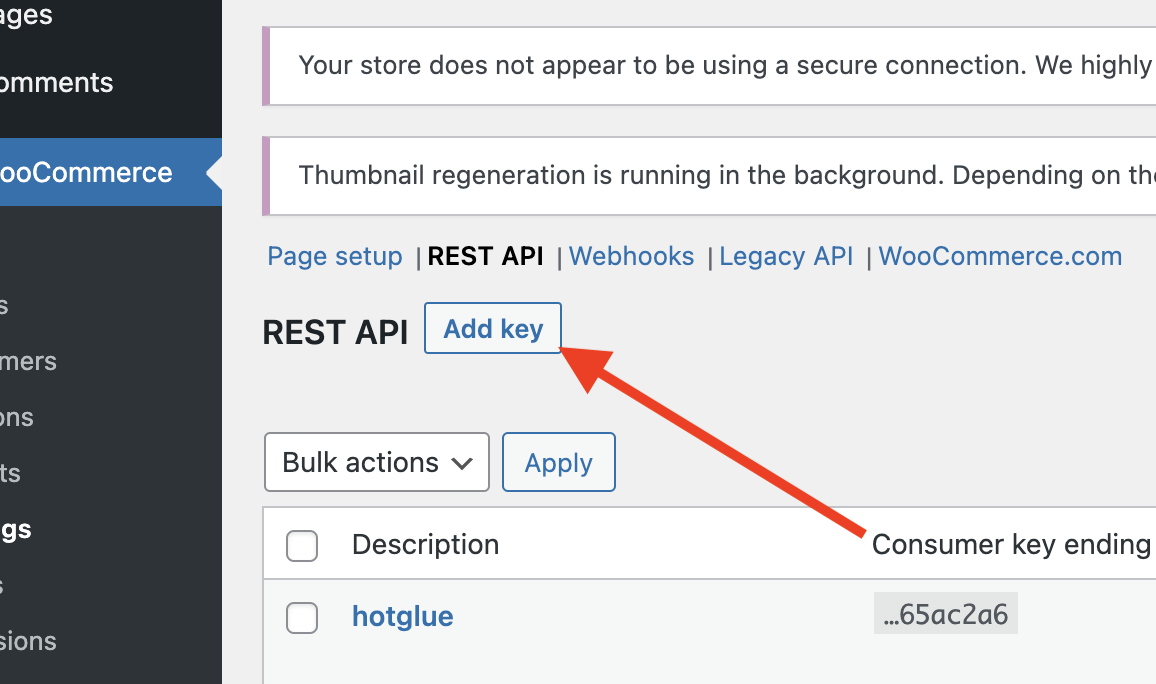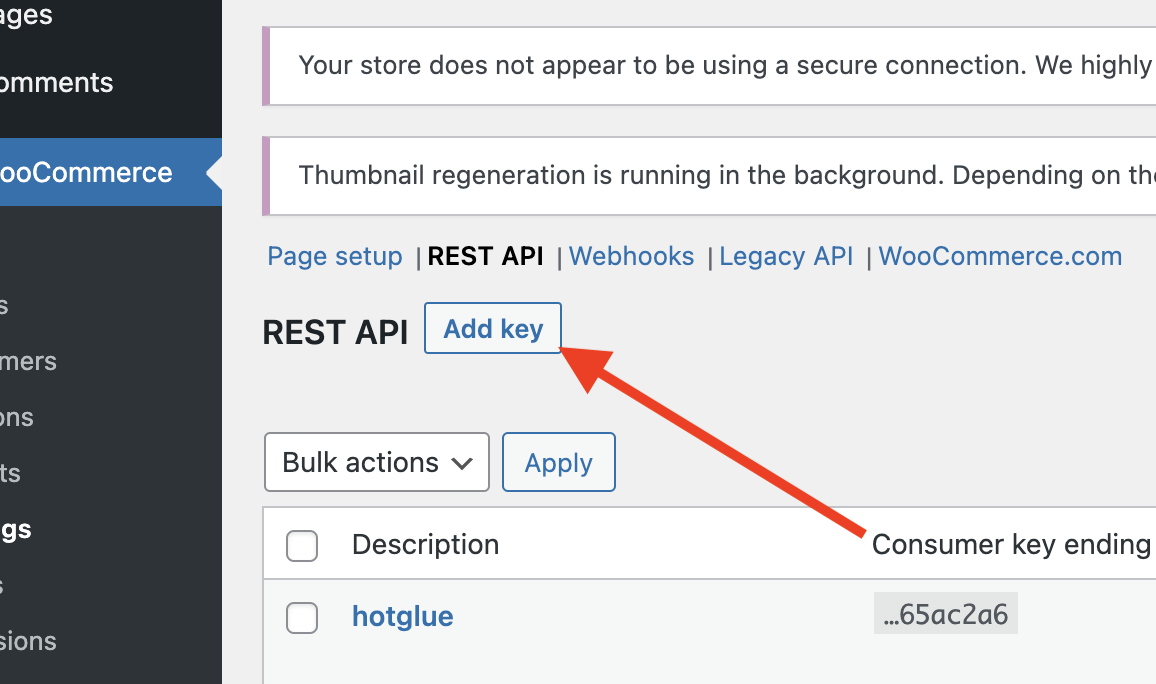 Create a new REST API key
Create your new consumer key pair, by writing a description, owner user, and permission level. For the WooCommerce source, you only need to provide Read level permissions.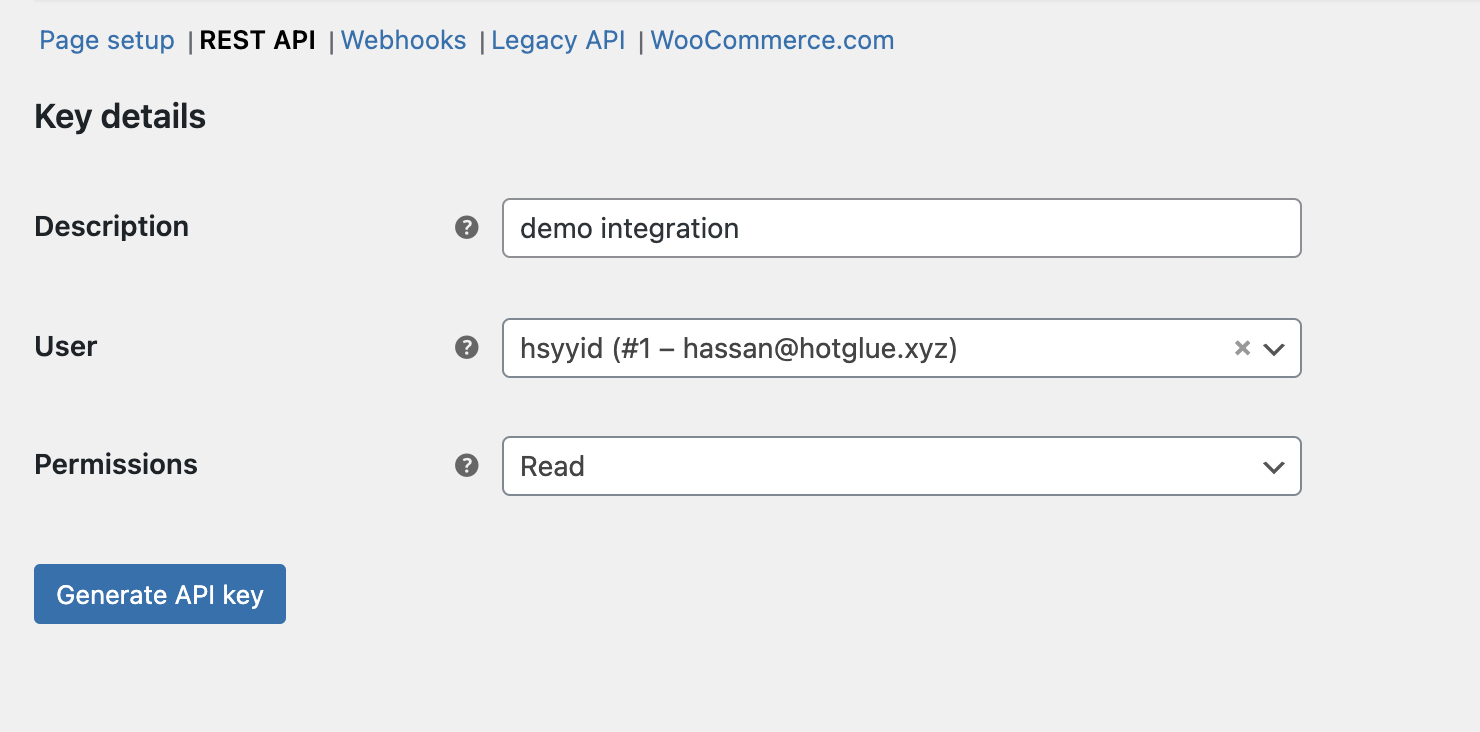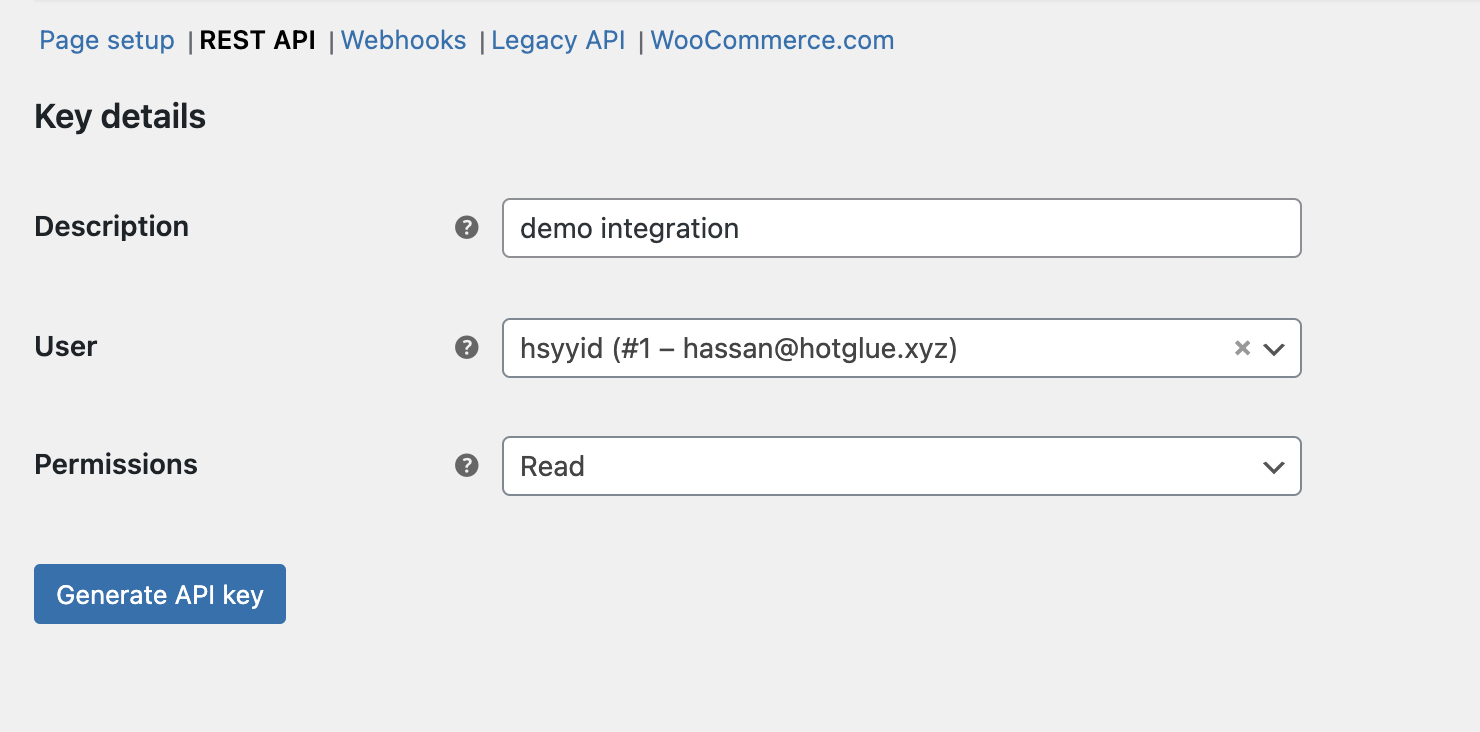 Configure REST API consumer key pair
Now you will have the consumer key pair you need!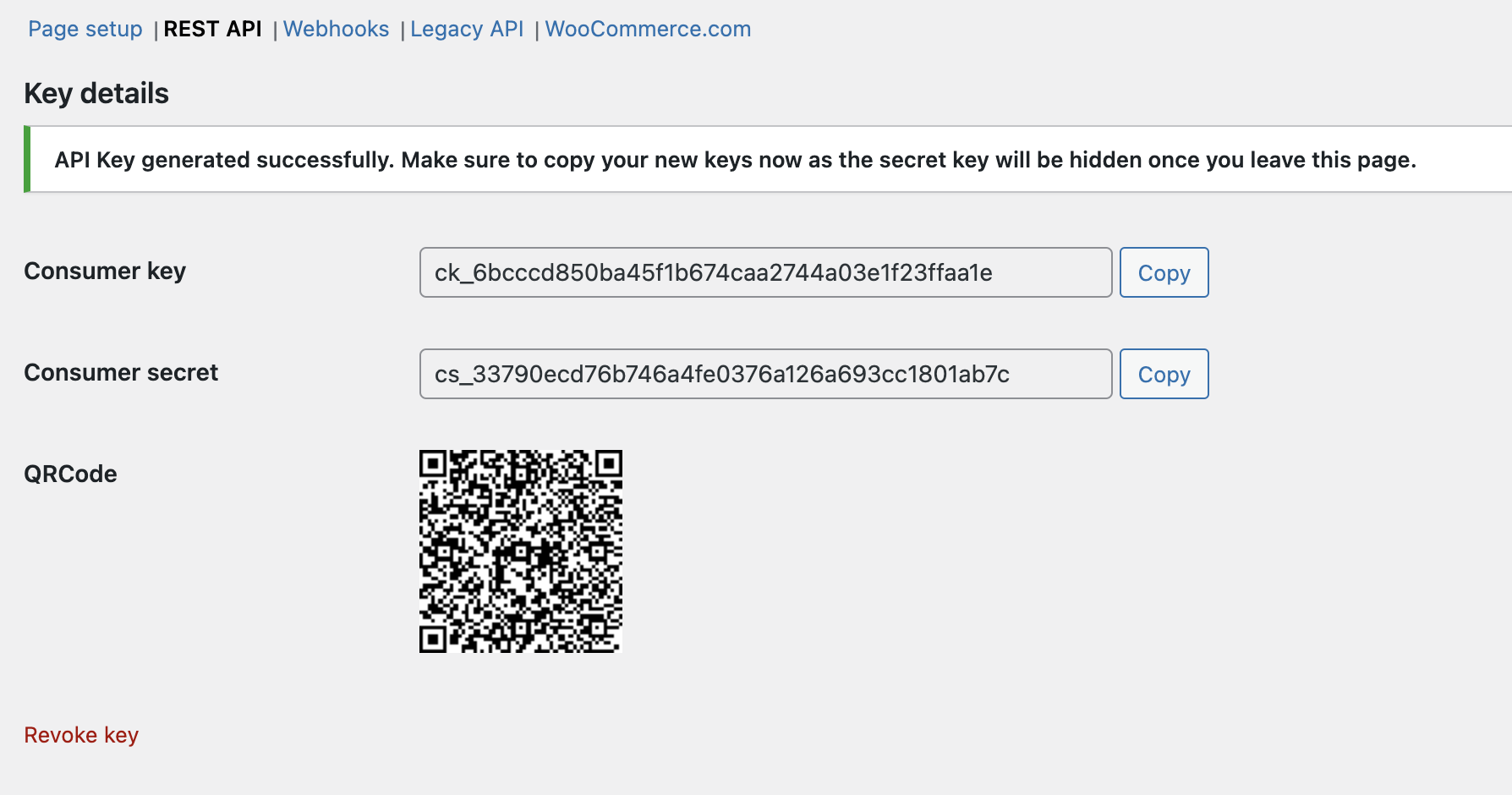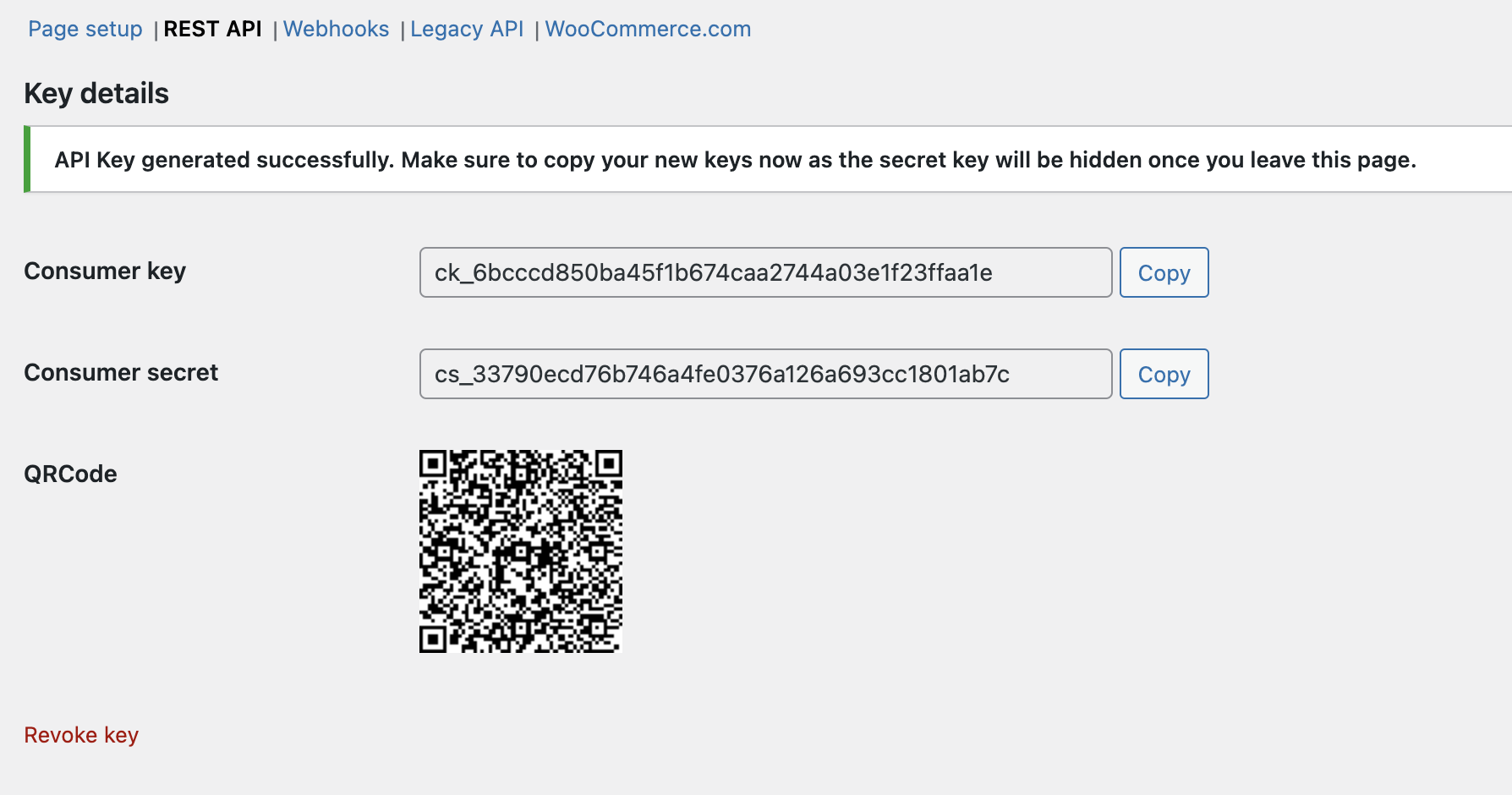 WooCommerce consumer key/secret pair
Store the above key/secret pair securely – these are the tokens hotglue needs to connect to the WooCommerce API.
---