Whatagraph
Get started with the Whatagraph target!
Whatagraph setup
Enable the Whatagraph target
Head over to your flow and select the target tab within it.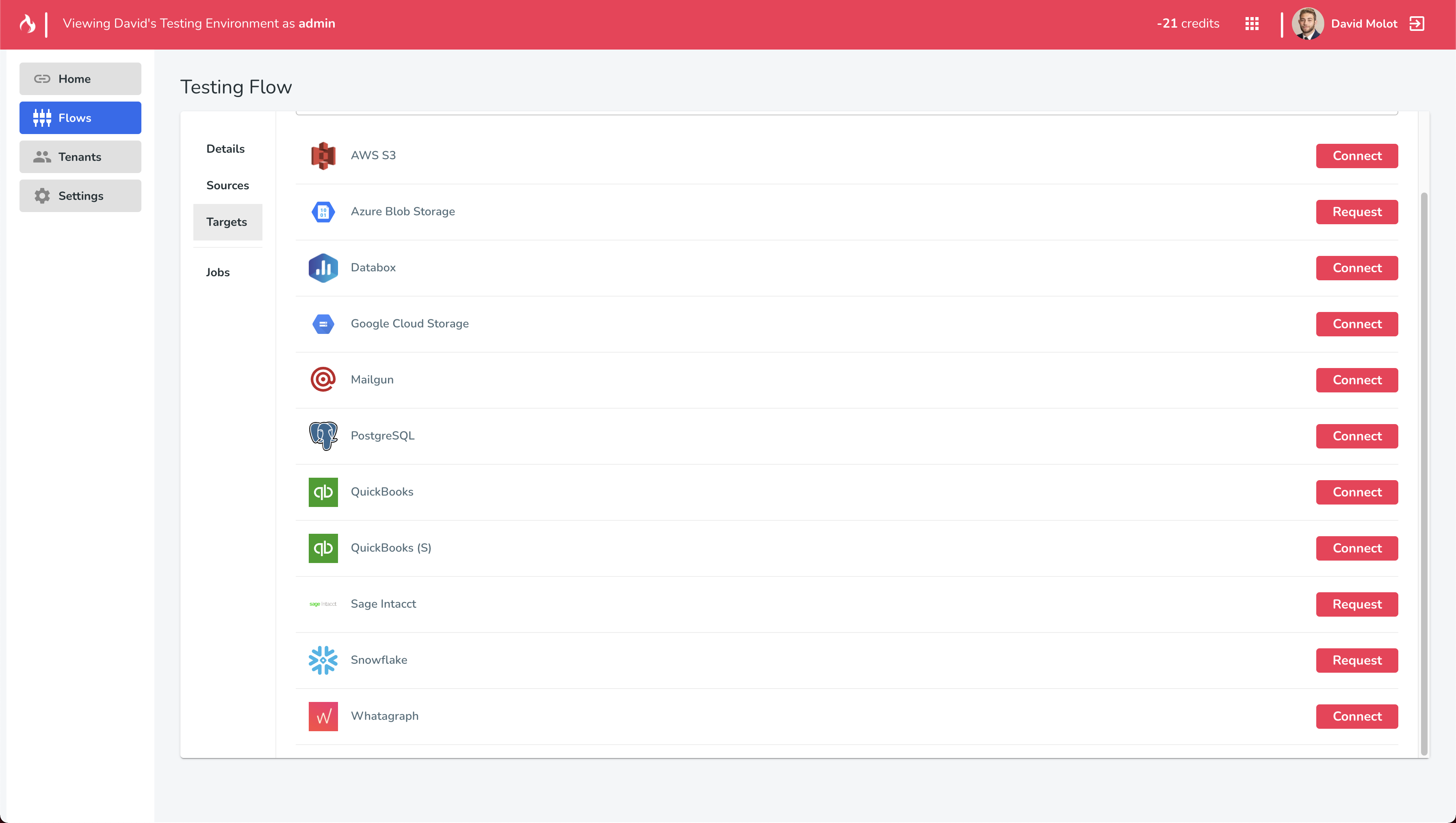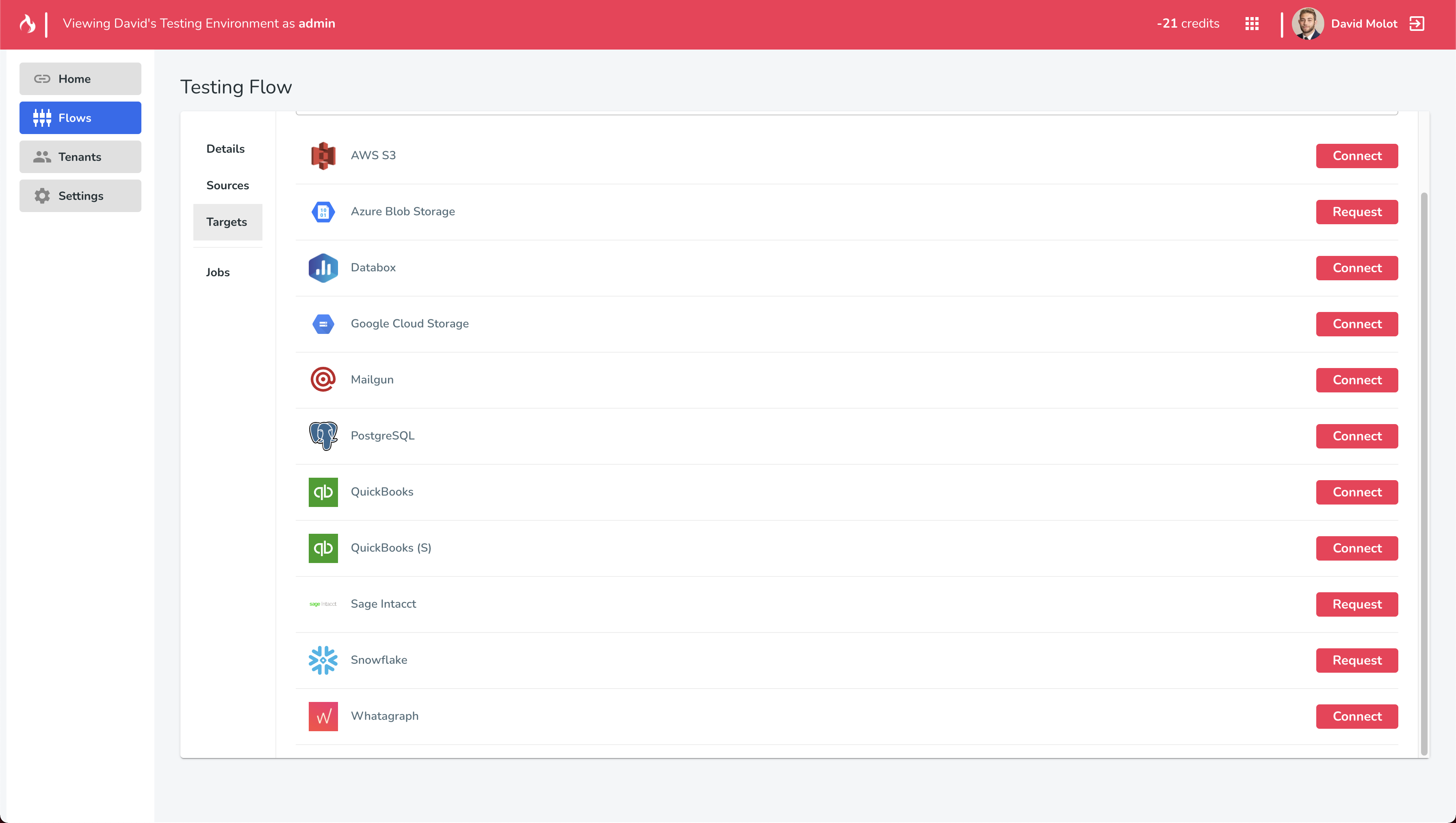 Go ahead and select the Whatagraph target from the list and put in the your access token. If you need help finding your access token, you can refer to the Whatagraph's docs here.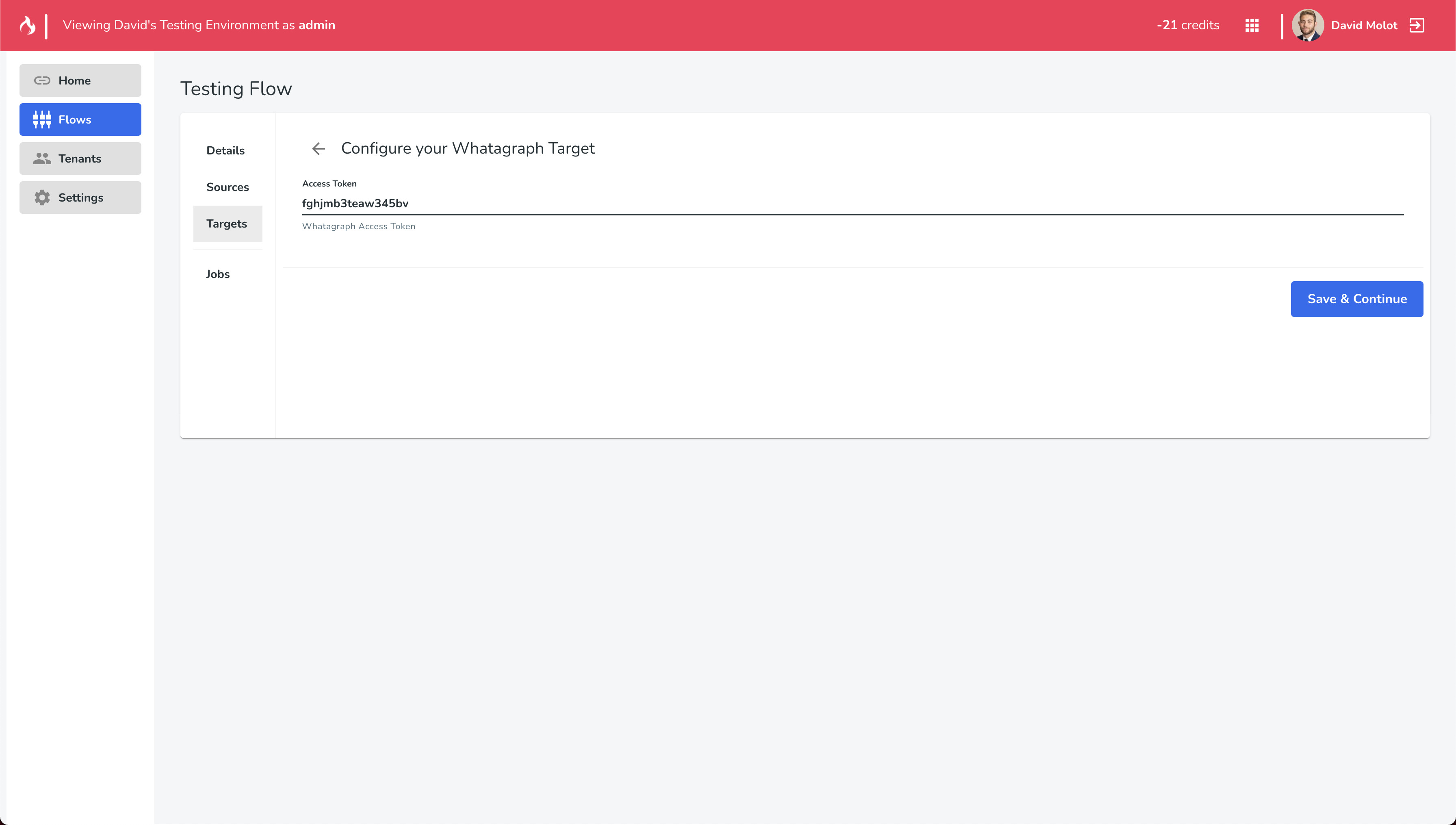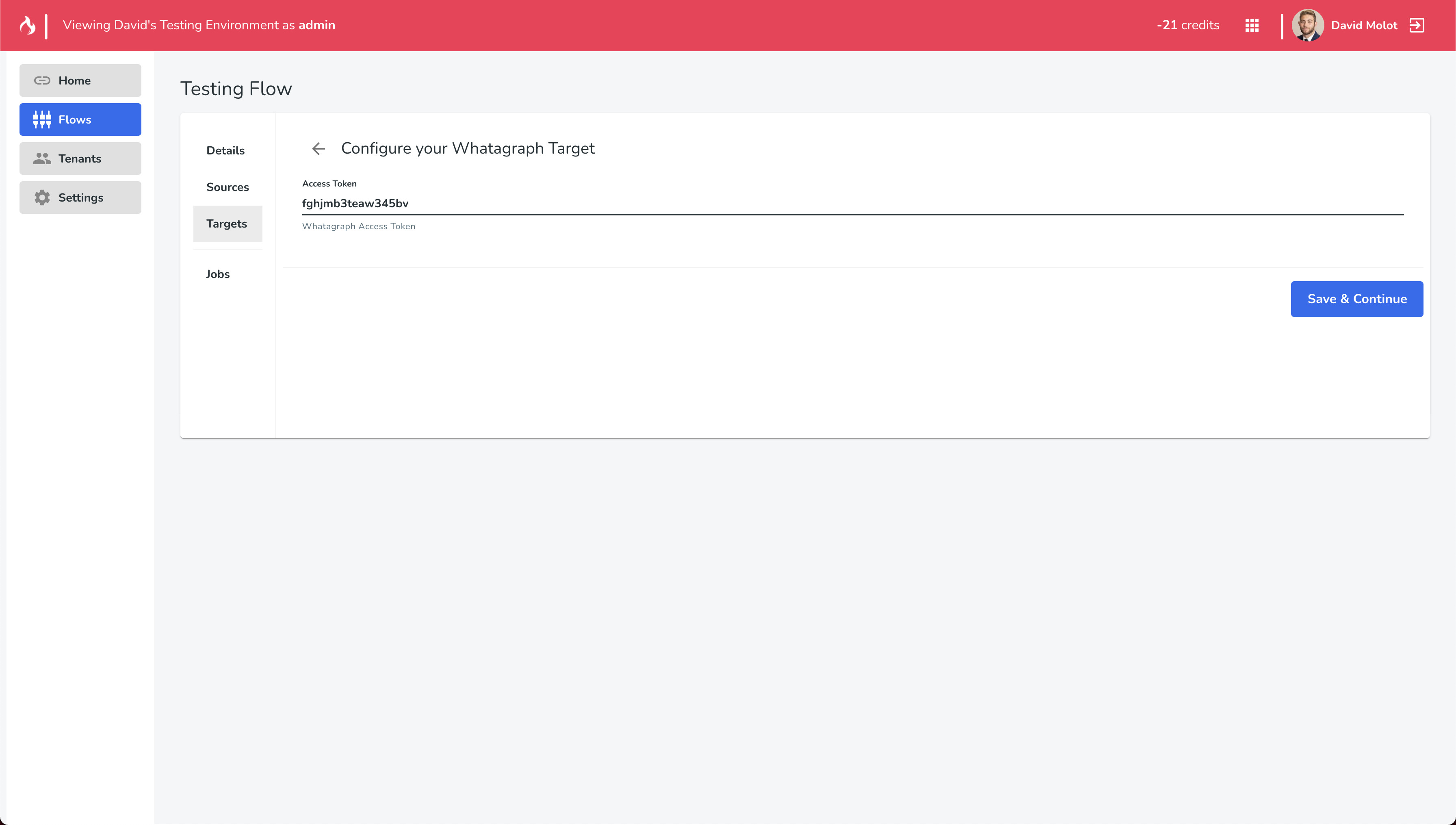 Once you are done putting in access token, click Save & Continue and you will have succesfully added Whatagraph as a target!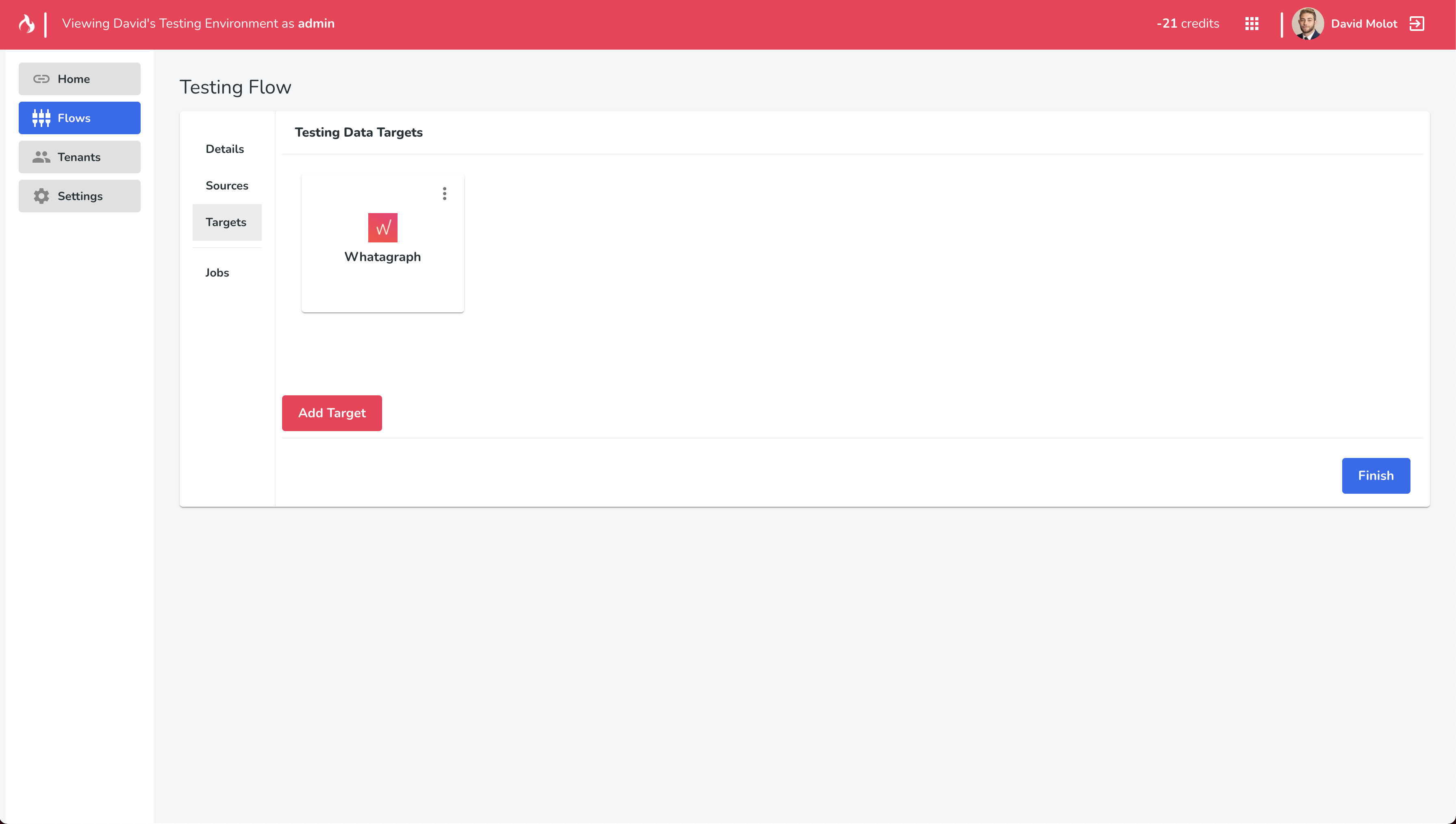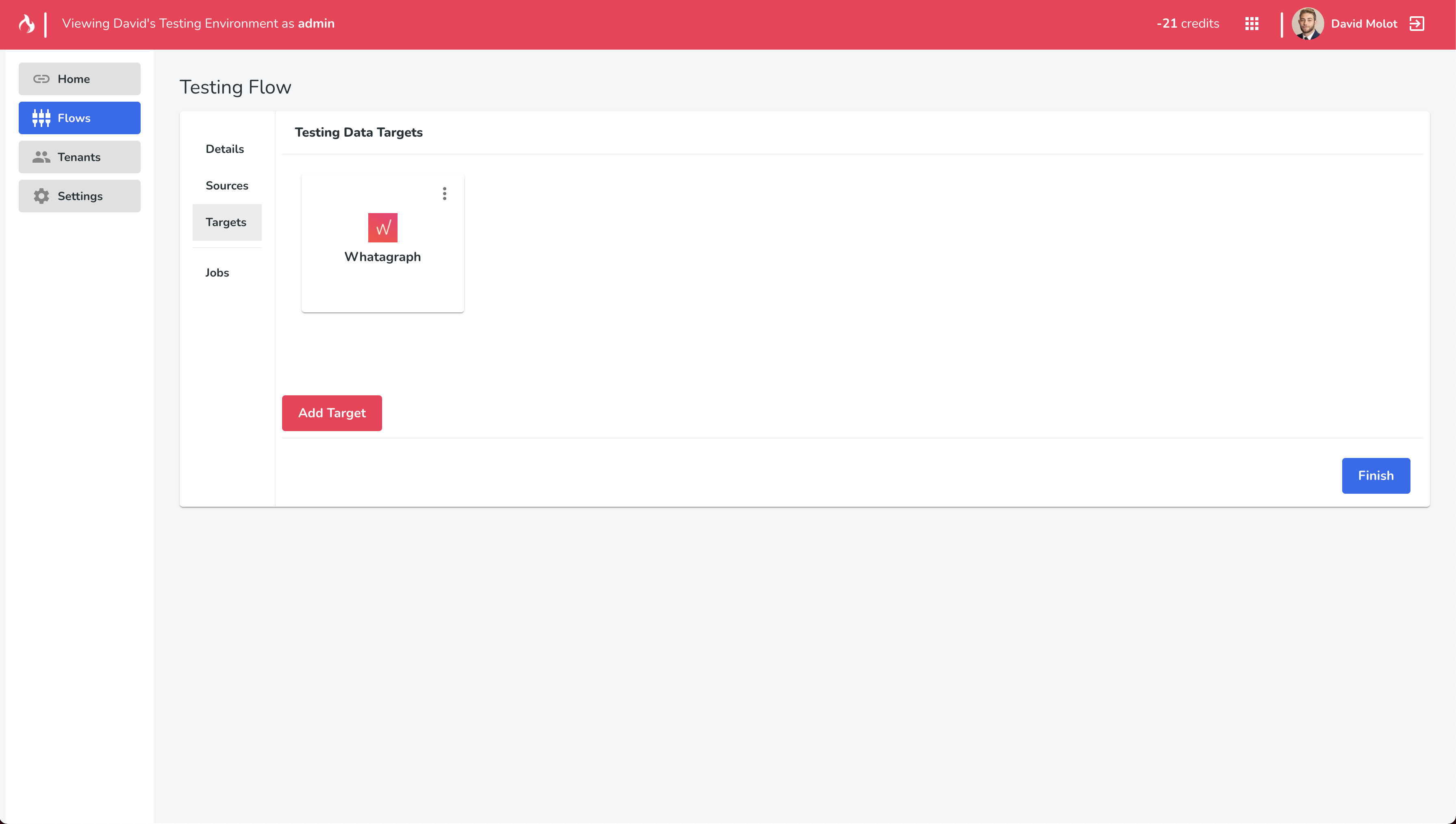 ---