Clockify
Get started with the Clockify souce!
Obtain your credentials
If you don't know what credentials you need or where you can get them, you can find out how to get them here.
Enable the source
First thing that you need to do is head to the flow that you want to add the Clockify source to.
To enable the Clockify source, type "Clockify" in the search box and click the Connect button for the Clockify source.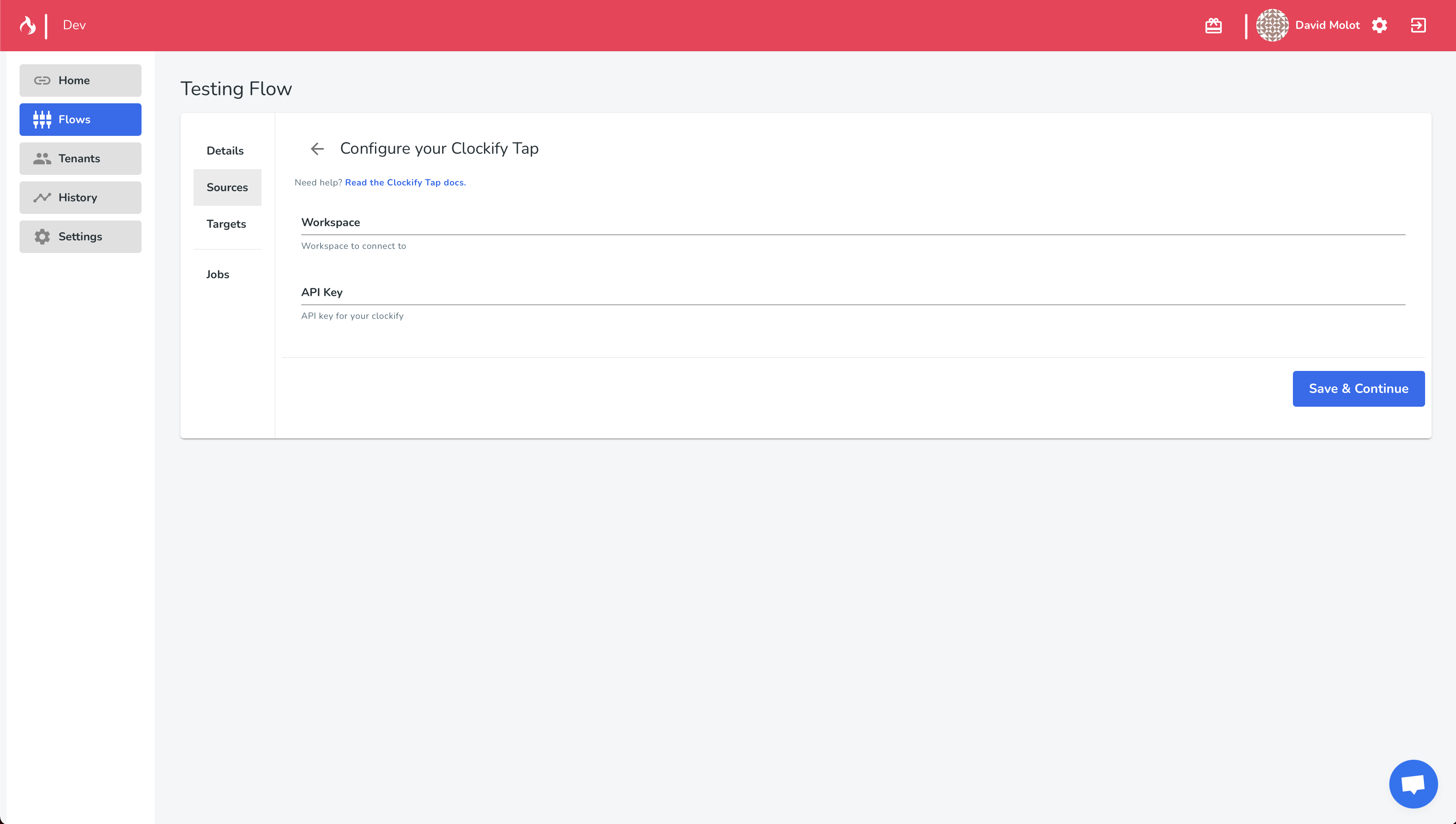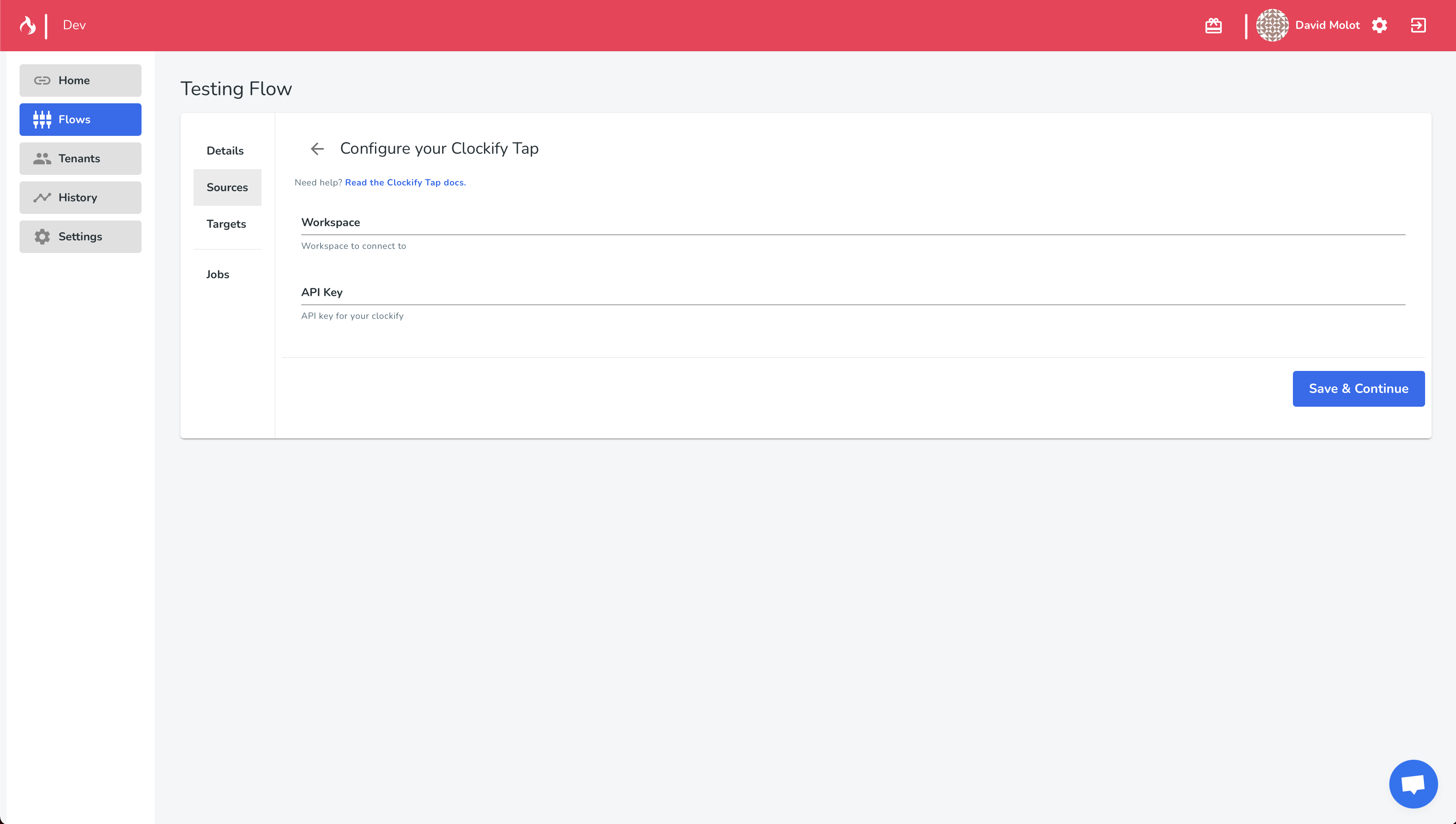 Now you should fill in the respective credentials. If you don't know how to get these credentials, you can learn how to here. Once you have filled in the credentials, click the Save & Continue button.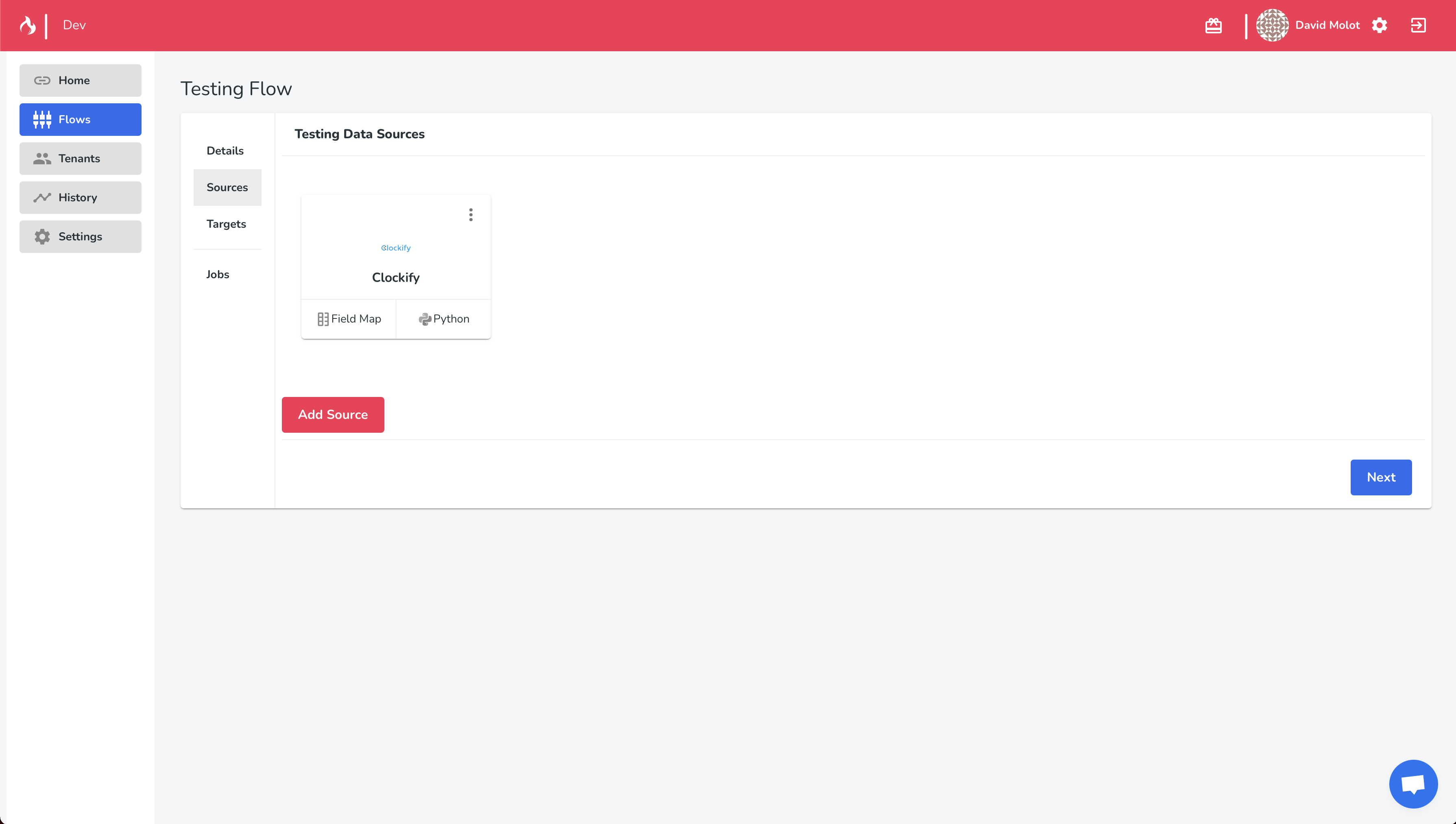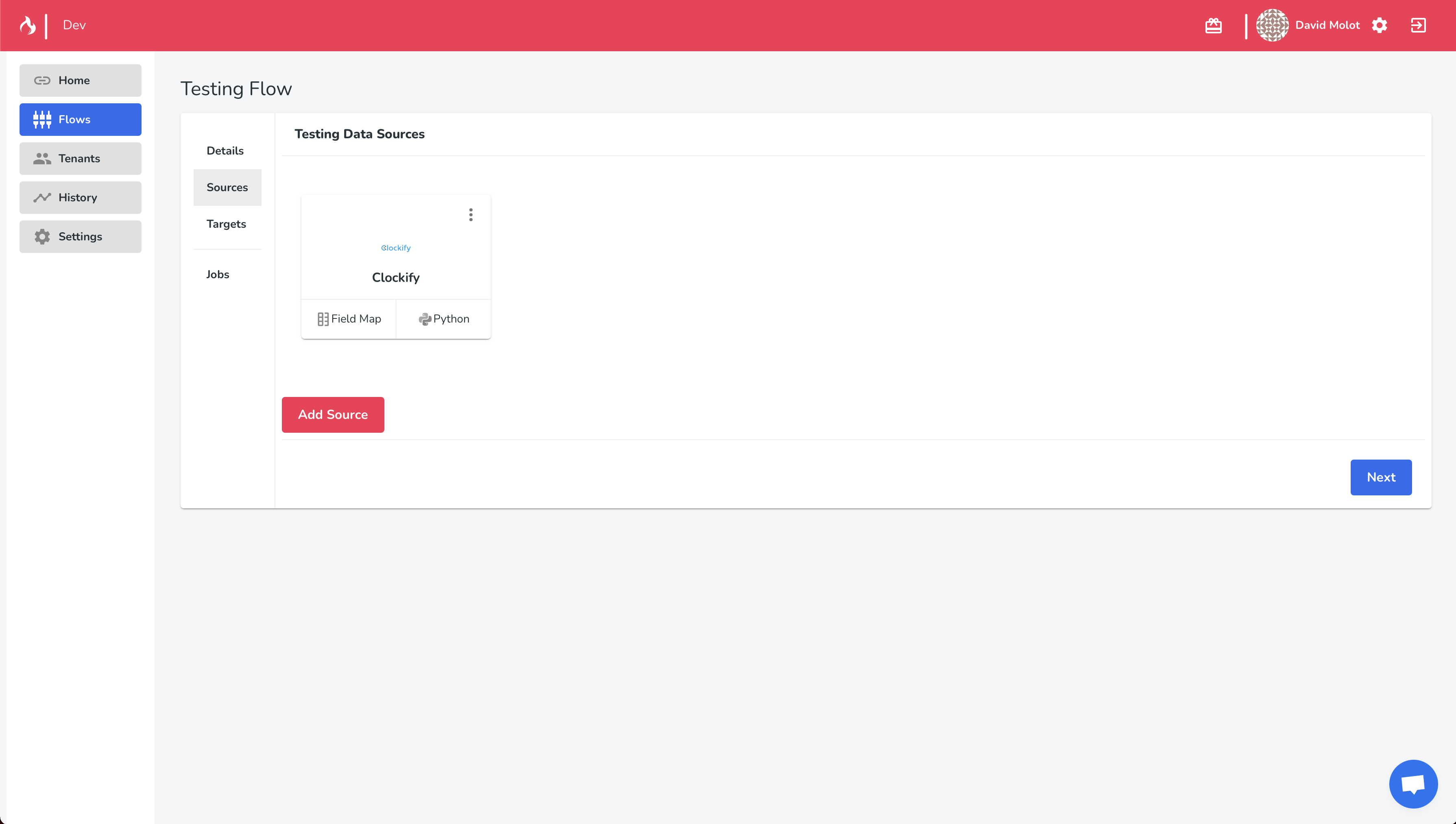 Now you have configured the Clockify source!
Obtain your Workspace and API key
Workspace
The first credential we will grab is the Workspace name. To do that, you need to go and create a Clockify account (there is a free plan that you can utilize).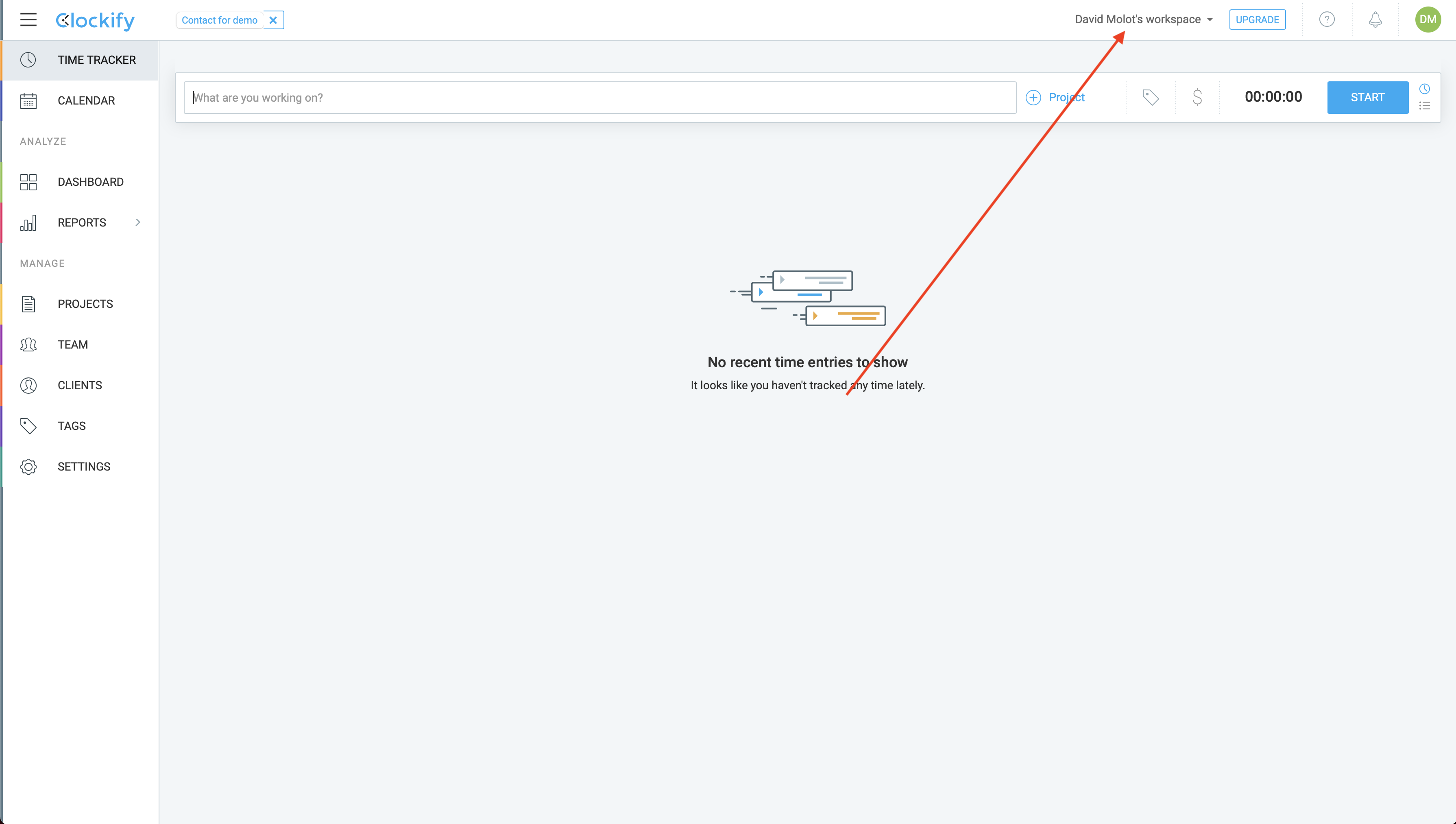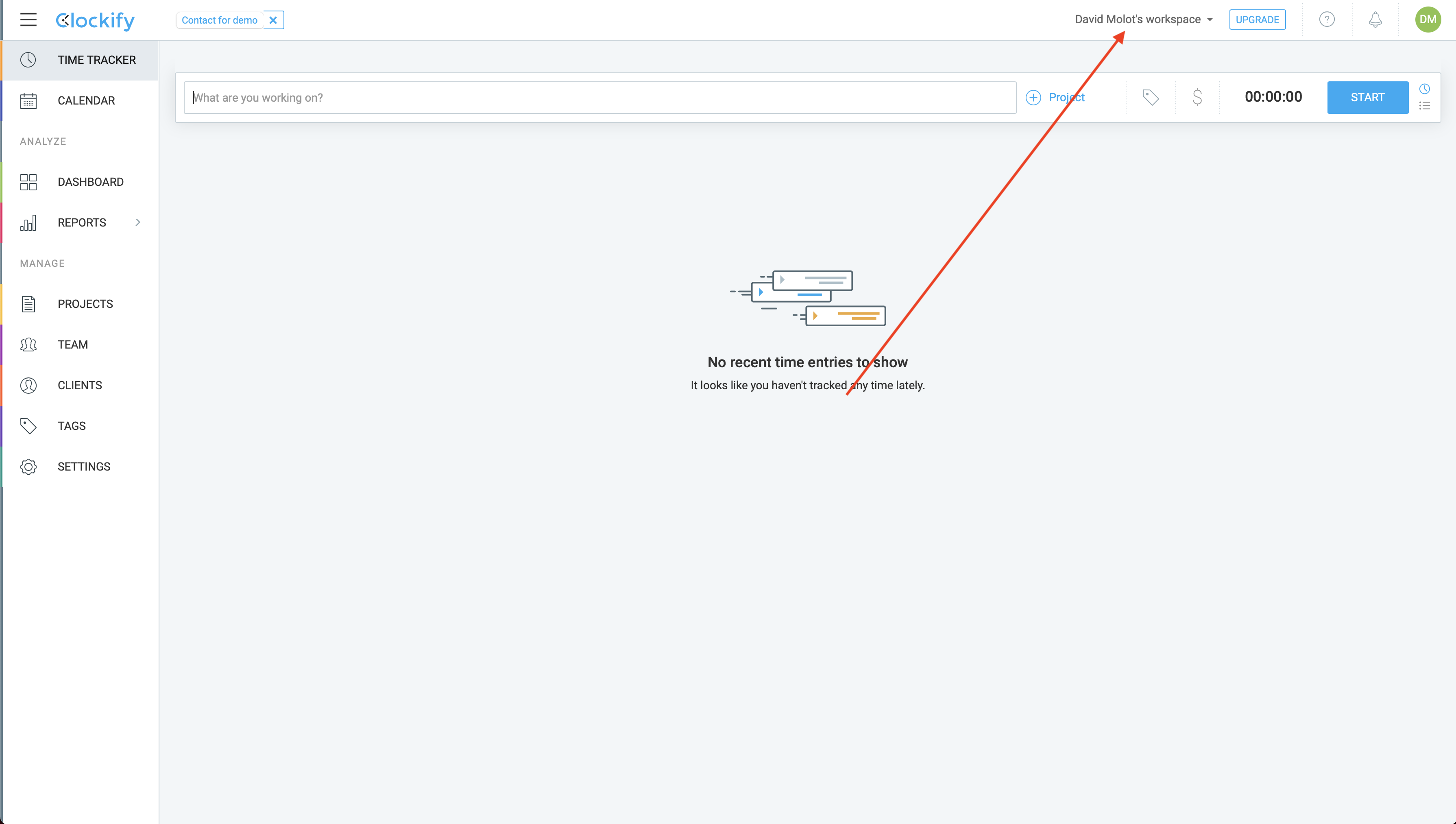 Once you log in, you will see this page. In the top right will be the name of your workspace. This is the name that you should put into hotglue.
API Key
To get to API key, you need to remain on the home page of Clockify.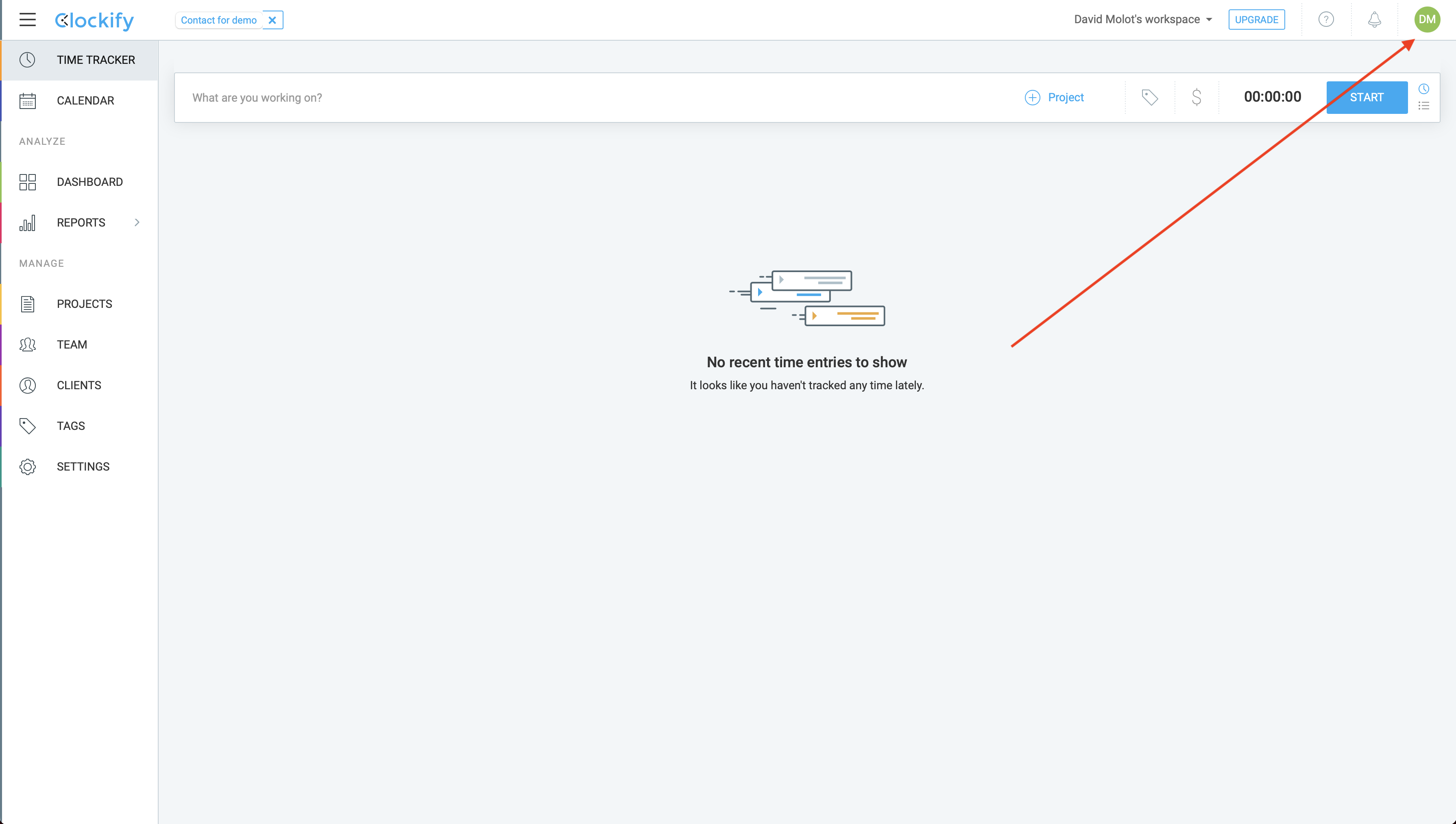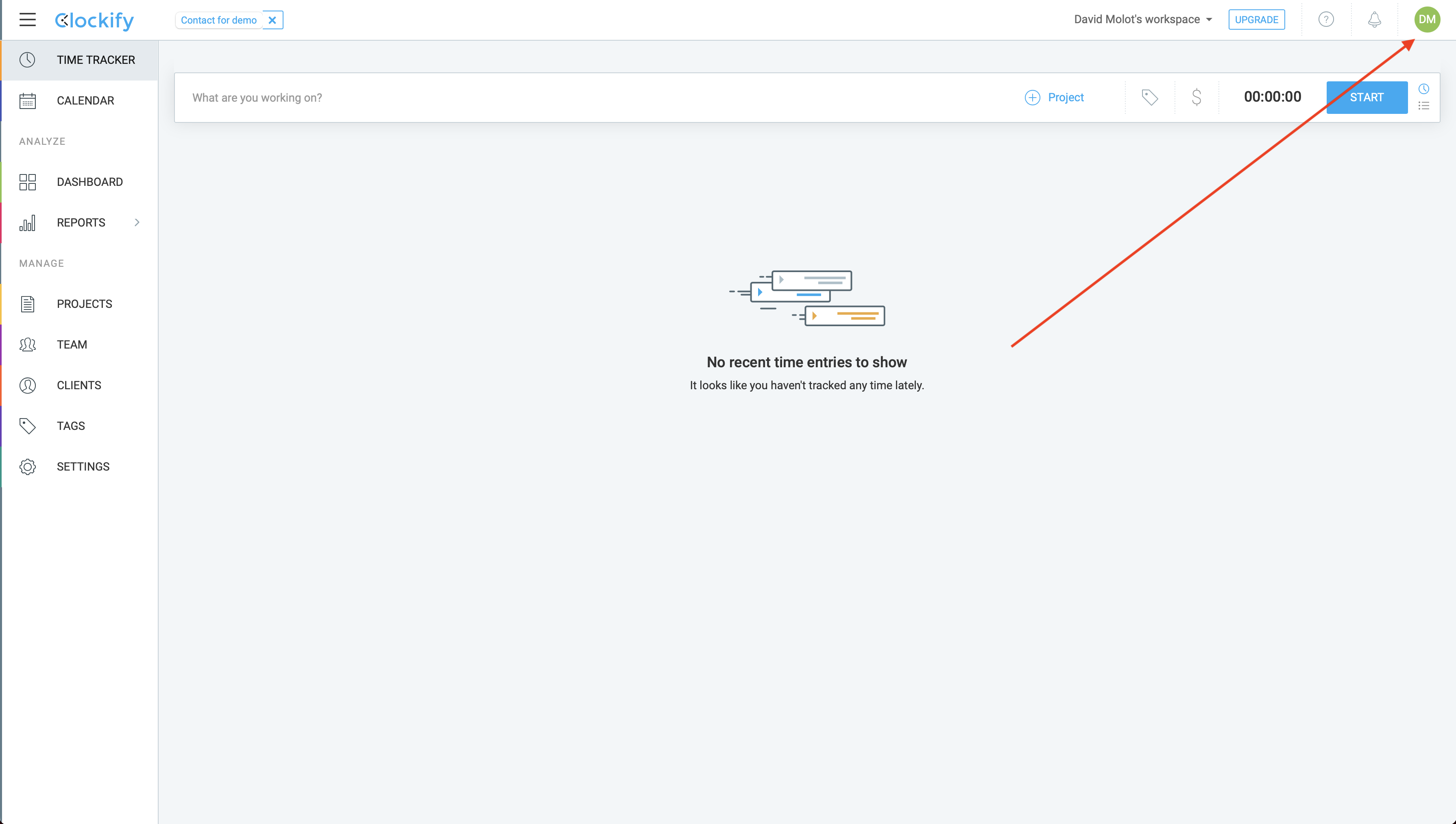 Go to the top right corner and click the circular emblem with the initals of the account owner. This will prompt a drop down.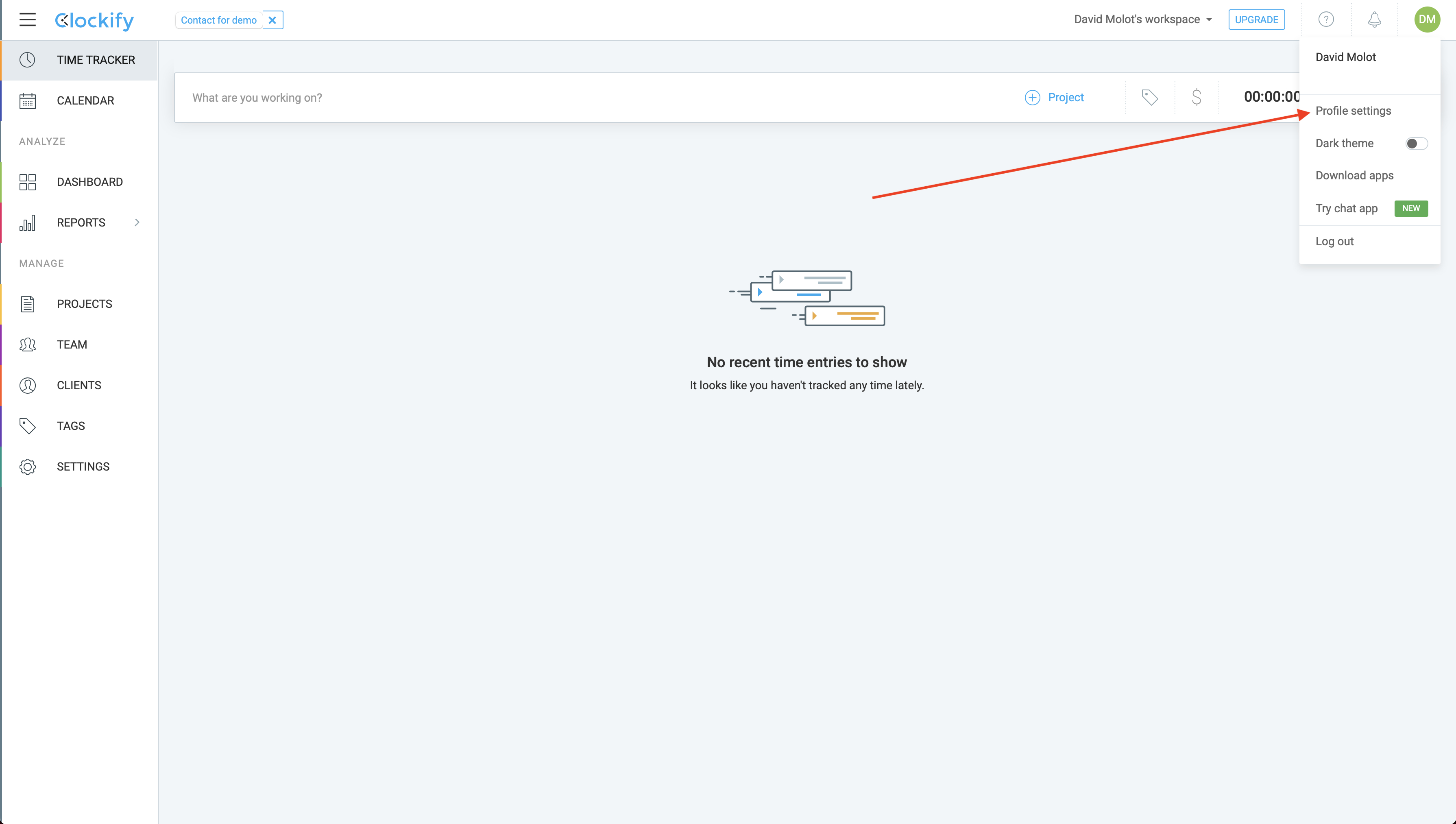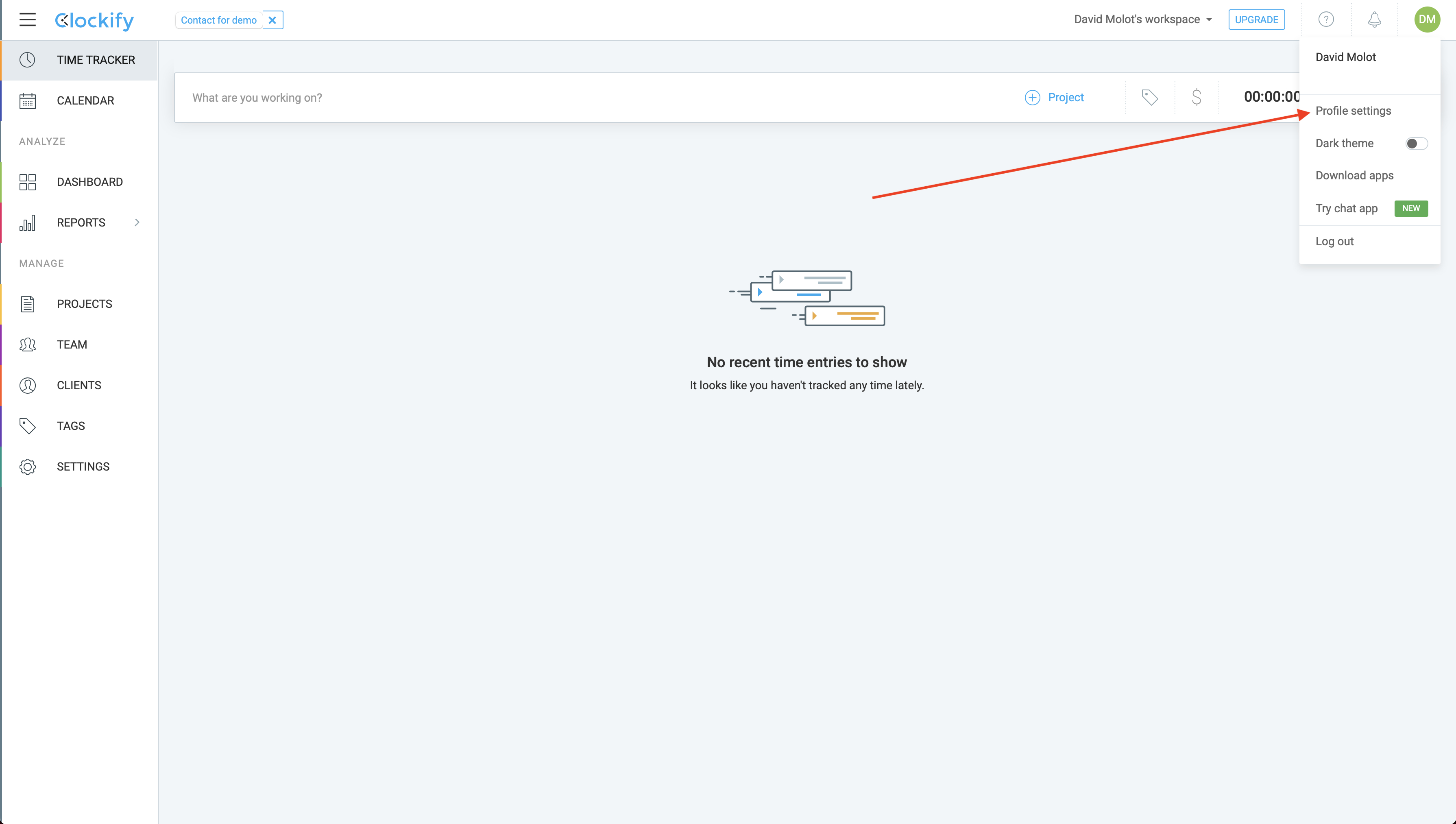 Next, you will need to head to your Profile settings by clicking on the option from the drop down.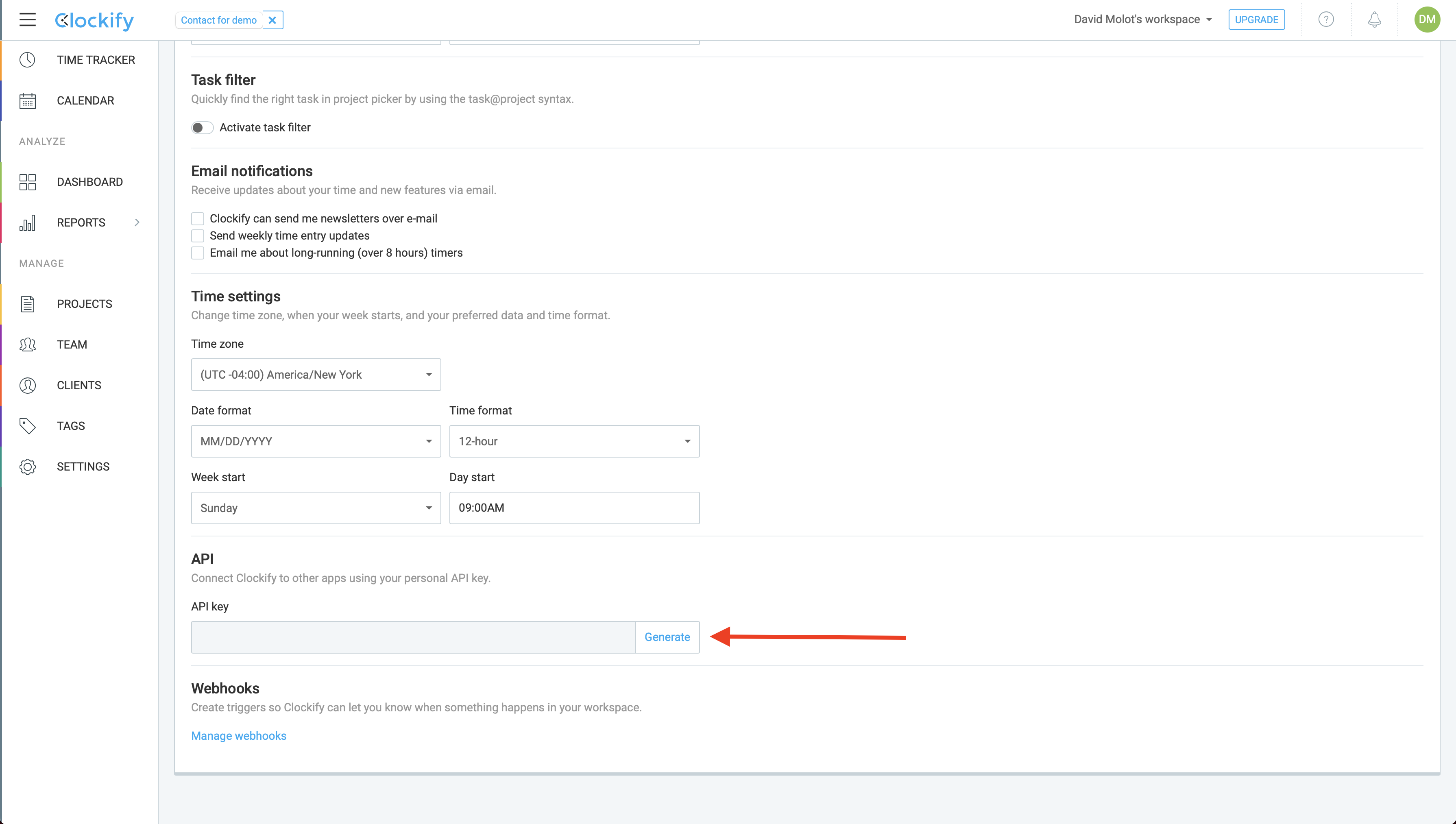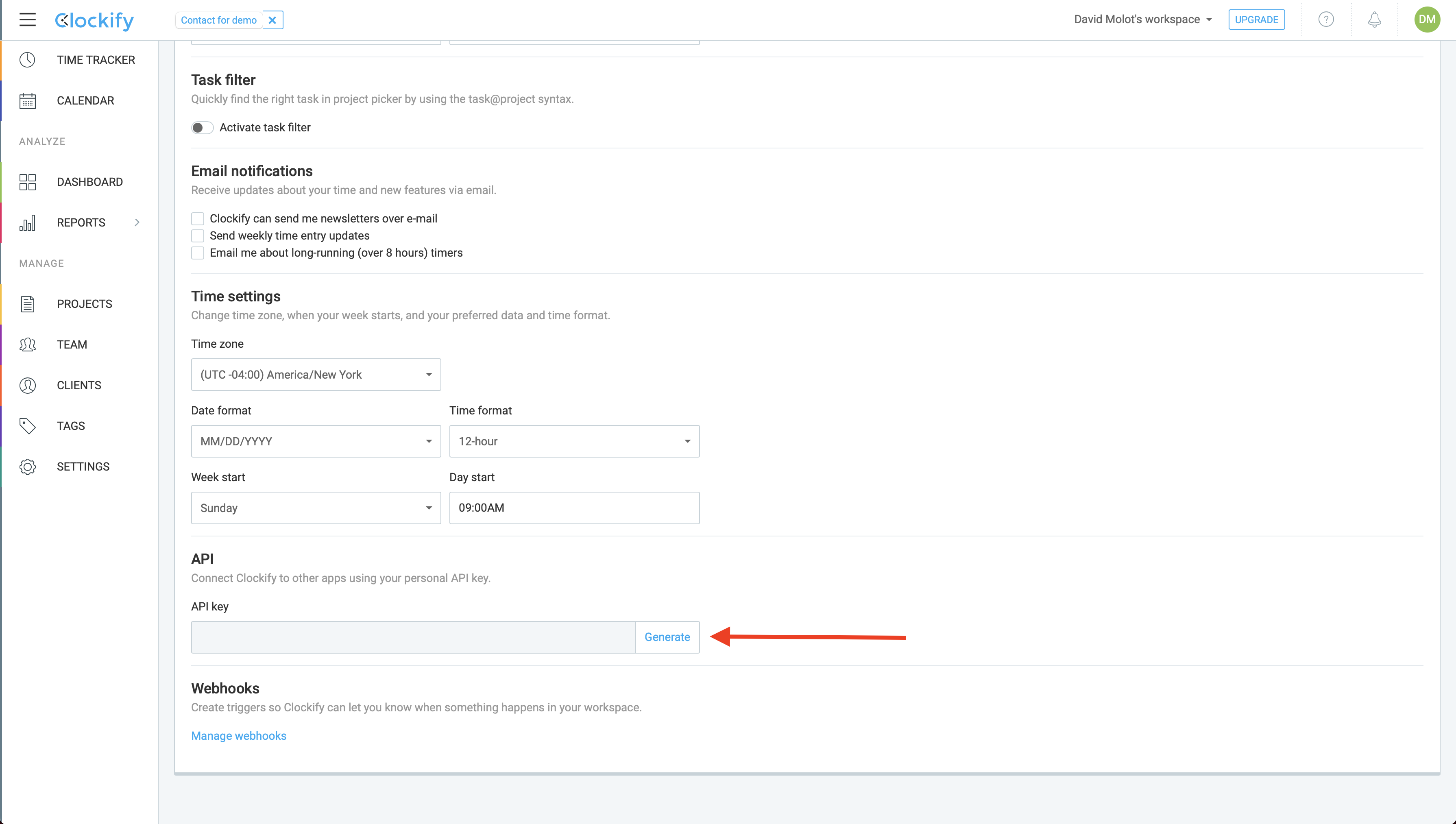 On the Profile settings page, scroll down until you see the API section. You should go ahead and click the Generate button to create an API key. Once it generates, copy it and paste it into hotglue!
---